How to track smart watches or fit trackers ?
Wearable devices such as smart watches or active bands are gaining more and more fans around the world.
With the development of this segment of electronics, which is part of a larger group - the Internet of Things - there are more and more opportunities to use these devices in everyday life.

Tracking physical activity during training, e.g. running, swimming or cycling, is possible with a small device attached in the form of a wrist or leg band.

The progressing miniaturization means that more and more functions can be found in these devices.
In addition to the sensors available as standard, such as a stopwatch or heart rate monitor - these devices have access to GPS location data and even direct access to LTE internet thanks to the e-Sim technology.
What is e-SIM and how to use it in real time tracking ?
SIM card - which can be in various sizes, e.g. standard, micro, nano is a physical chip that is mounted in the phone or a hardware GPS tracker.
We receive a SIM card from a mobile operator, e.g. T-mobile, AT&T, Vodafone, BT, Orange etc. - depending on which part of the world you live in.
It doesn't matter if the service is prepaid or on time (subscription) - the SIM card is issued by the telecommunications service provider (voice calls, SMS, Internet)

However, SIM card management is problematic:
change the SIM card when changing operator
devices must have slots, slots for its assembly
the card can be stolen and transferred to another device - sometimes it is a disadvantage and sometimes an advantage.


The alternative to sim cards is the eSIM standard.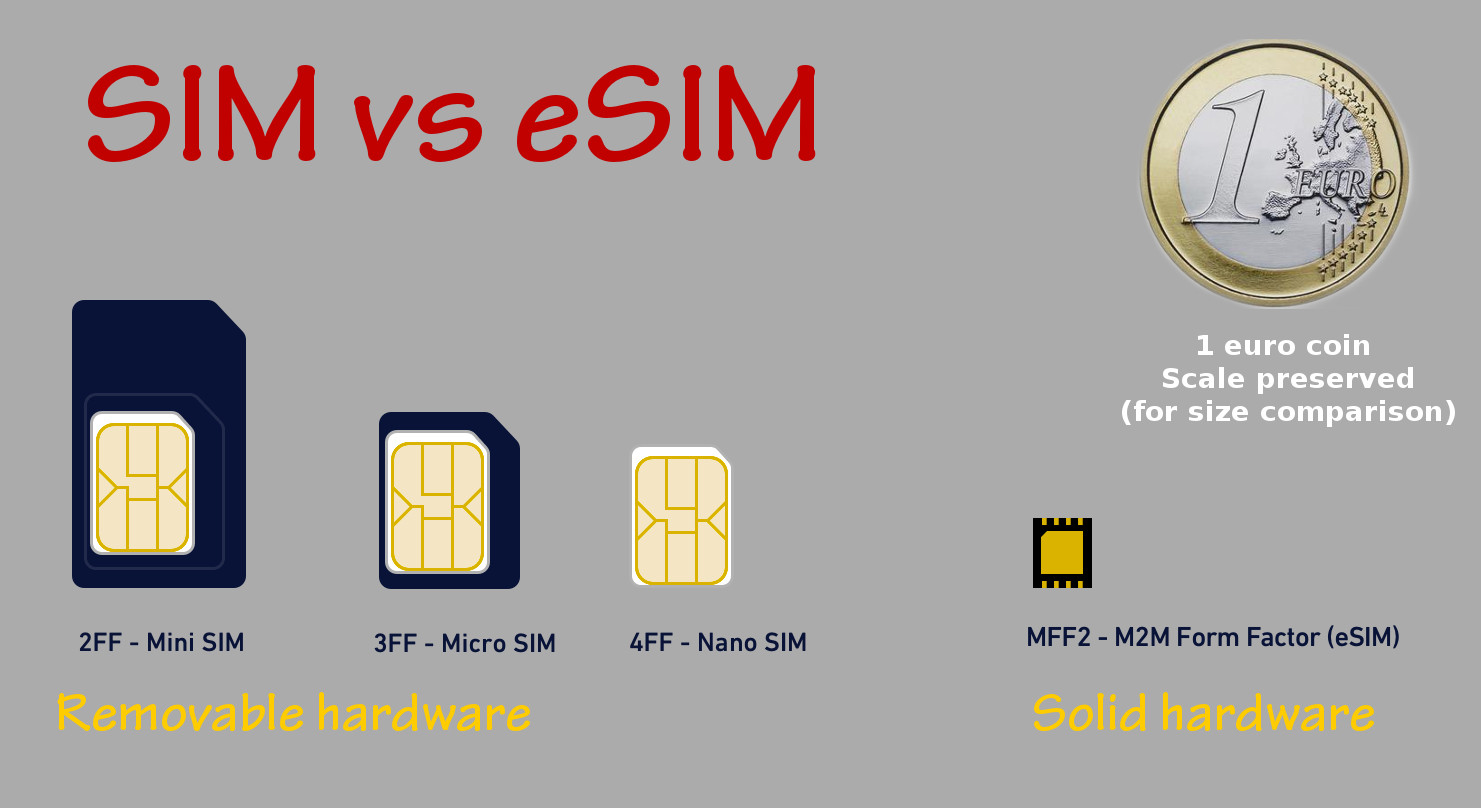 What exactly is the eSIM standard?

Built-in SIM cards - as the name implies - are characterized by the fact that the chips used to store user data are located on the motherboard of the device, and the registration and downloading process takes place in the OTA (Over-the-Air) system. At first glance, the solution may resemble virtual cards that have long been used in the United States.

It has been said for many years that the eSIM (Embedded SIM) solution, which in Europe is referred to as "built-in SIM card", will soon replace traditional SIM cards. The more so because recently giants like Samsung or Apple are directing their interest towards this standard, and the GSM Association (GSMA) some time ago presented its final version.
eSIM is the future?
The experts claims that phones and watches manufacturers will soon bet on eSIMs because eSIM standard is also a great option for them. Embedding an additional chip in the motherboard means that companies will not have to worry about dedicated slots. This will allow you to create thinner smartphones, models with larger batteries, or equipment with a more airtight design that will better cope with the effects of water or dust.
GPS Real time tracking of Wearables

The degree of technological advancement of wearable devices has meant that they can be used as independent real-time GPS position trackers.

Software installed in wearable devices is not yet standardized. There is a version of the android system for dressed devices but the most popular manufacturers such as Samsung, Apple, Garmin - use their own solutions.

On our site you will find practical tips and necessary software that allows you to use smartwatch or fit tracker devices as a real-time GPS tracker.
For the most popular devices available on the market in 2019, we have prepared a set of pulgin and extensions that can be installed on your watch to turn it into a GPS tracker.
eSIM Tracker - how to track device with eSIM?
Regardless of whether your smart watch supports standard eSIM or not - we will be able to use it as a location tracker.
Connecting to the LTE or 5G network using the eSIM standard generally simplifies the matter due to the high density of transmitters and the possibility of signal trainging.
The best results will be obtained in urban development.
Which watches have eSIM support
The list below shows popular watches and bands for active people that support sSIM. ESIM technology will allow us to accurately locate the device using our platform and turn it into a highly accurate eSIM Tracker.
Models that supprt eSIM Tracking:
Apple Watch Series 7
Apple Watch SE
Apple Watch Series 6
Apple Watch Series 5
Apple Watch Series 4
Apple Watch Series 3
Samsung Galaxy Watch4 LTE
Samsung Galaxy Watch4 Classic LTE
Samsung Galaxy Watch 3
Samsung Galaxy Watch Active2
Samsung Galaxy Watch
Samsung Gear S3 Frontier LTE
Samsung Gear S3 Classic LTE
Samsung Gear S2 3G
Samsung Gear S2 Classic 3G
Huawei Watch 3
Huawei Watch 3 Pro
Huawei Watch 2 Pro
Huawei Watch 2
Oppo Watch
Oppo Watch 3
Oppo Watch 3 Pro
TicWatch Pro 4G/LTE
TicWatch Pro 3 LTE
Nubia Alpha
Montblanc Summit 2+
Mi Watch
Xiaomi Wear 3100
Ticwatch E
LG Urbane 2nd Edition LTE Smartwatch
LEMFO KW88
BURG Neon 16A
What is Triangulation
Triangulation is the process of determining the exact location of the transmitter. This can be done using various techniques such as radial distance, direction, or signal reception from two to three different points, and then judging the exact location by overlapping the three radial distances. Cellular triangulation is commonly used to pinpoint a user's geographic location accurately.
In a typical tight city, the cell phone signal can be picked up by three or more cell towers, allowing "triangulation" to work.
From a geometric / mathematical point of view, if you know a distance to an element from each of three different points, you can calculate the approximate location of that element in relation to the three reference points. These geometric calculations apply to cell phones because we know the locations of the cell towers that are receiving the phone signal, and we can estimate the distance of the phone from each of these antennas based on the delay time between the tower sending the signal and receiving.
How to turn my wearable into eSIM Tracker for free?
Please see the guide we have prepared for the Samsung Gear model. However, the guide is universal for all models equipped with eSIM and Bluetooth. A detailed step-by-step guide is available here.
Ready to start tracking your smart watch?

Of you have installed our software on the watch you can use it to find your lost or stolen watch with smart function or active band
For complete step-by-step tutorial about GPS Tracking in real time or how to enable eSIM Tracking remotely - please select your model from the list below.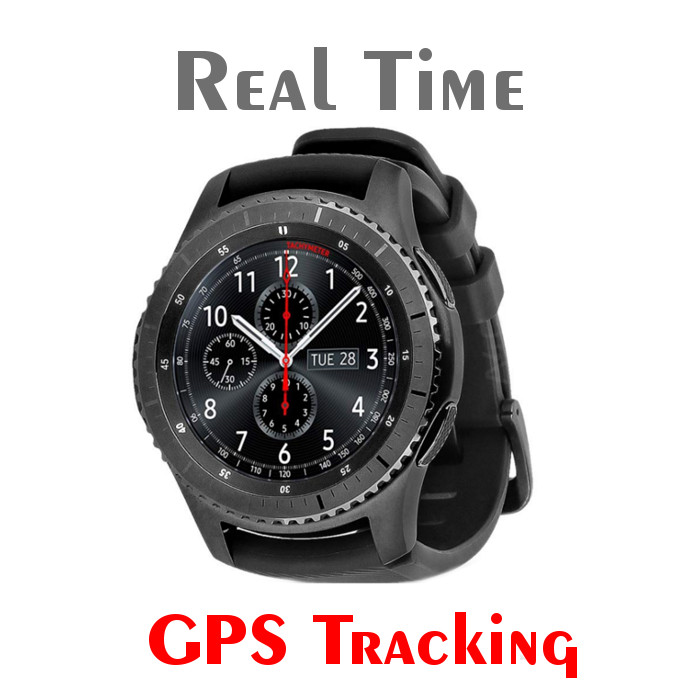 Samsung Gear 3 Frontier
Smart Watch (eSIM + LTE)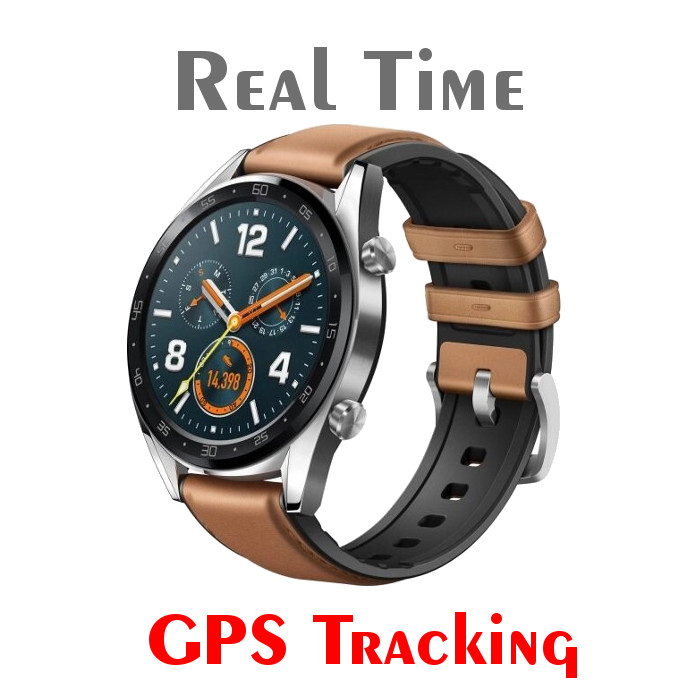 Huawei Watch GT
Smart Watch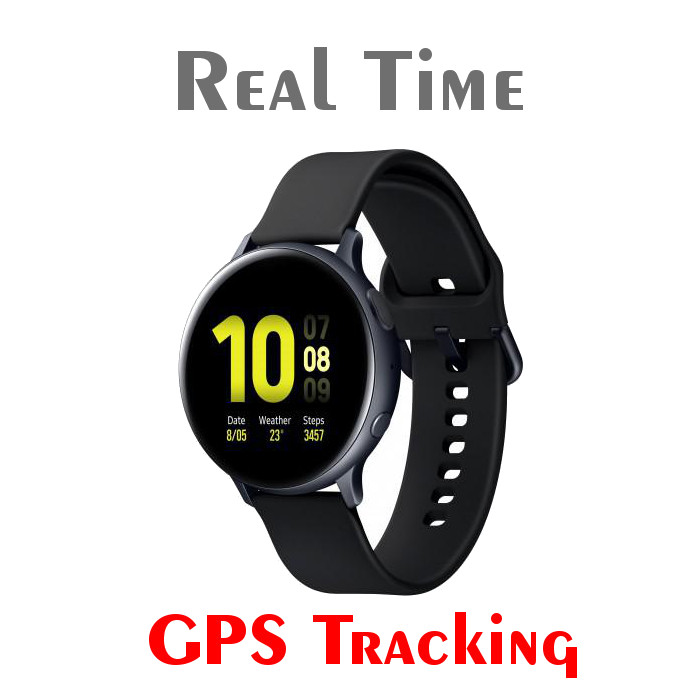 Samsung Galaxy Watch Active 2
Smart Watch
Your device is not on the list ?
If you can't find your device on the list and you are still interested in locating your device - don't worry - we have alternative ways. Please reffer to the FAQ section.
If your device doesn't support eSIM you still will be able to track it. Please go to the FAQ Section
Do you support tracking of watches other than Samsung or Huwei?
Yes of course. Depending on the technical parameters of the watch and whether it is paired with a smartphone, we can support active tracking of any type of watch. It doesn't matter if it's Fossil, Fibit, Garmin or Apple Watch.
On our website, we present the latest Huwei and Samsung smartwatches models because they are quite popular and we started implementing our products on a mass scale with them.
Our team is constantly working on the development of dedicated applications and plugins for leading manufacturers of smartwatches.
Of course, our team of experts is always ready to support any watch. For example, we have written a test script to check the availability of the mobile network of the watch and to identify the type of SIM card installed.
What is smartwatch does not support eSim - can you still track it in real time?
In case when watch doesn't not support eSim we need to establish a bluetooth connection with a smartphone. This will give as a permantent Internet connection via LTE and we will be able to track such smartwatch thanks to smartphone app - Android or iOS is supported.
So the answer is yes, we can track smartwatch from Fossil, Fibit, Garmin, Apple, Samsung or Huawei even if they do not support LTE (eSIM) You must be aware that the following conditions must be met:
The phone must have the SpySat application installed on the phone
The watch must be near the phone
The watch must be paired with the phone via bluetooth.
Bluetooth must be turned on in both devices
The phone must be within LTE / internet connection range.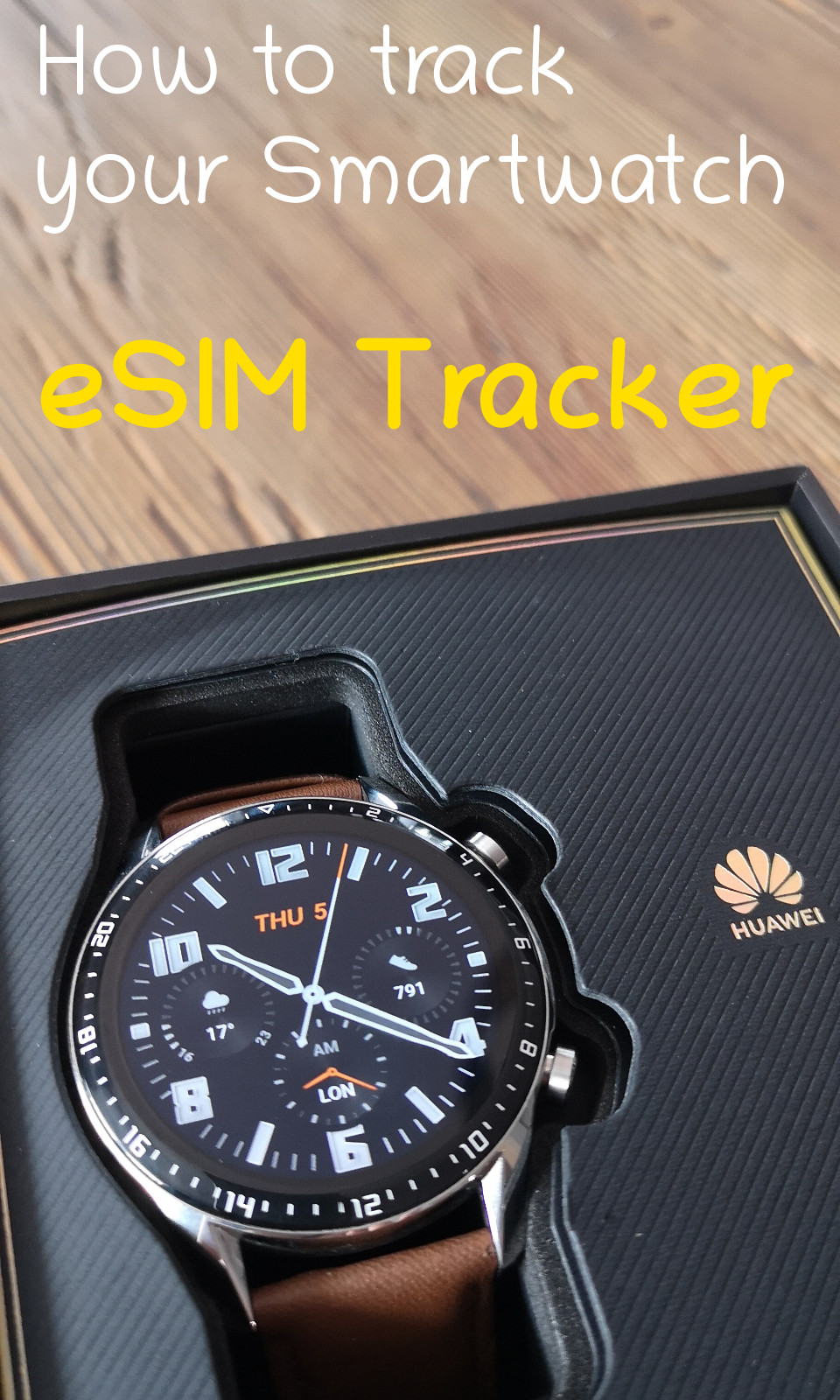 Is your eSim Tracker solution safe
Yes, although our platform is free - we attach great importance to the protection of privacy and data security. In principle, as described in the FAQ, we only collect a minimum amount of data when registering.
Even providing your e-mail address is optional.
We do not require a telephone number or proof of identity in any form.
Our application for the phone or mobile devices such as smart watches - does not gain access to any device identification numbers.
We want the data stored on our servers not to be associated with any personal data.
Such a policy and the way of designing our application mean that even in the extreme case of unauthorized access to this data - no one, not even website owners, will be able to associate the location data with a specific device or natural person.
Removing the app from your phone and your account from the site basically blocks the way to data recovery.
In terms of privacy protection - we use the SSL protocol for communication with the company's servers and the scope of data sent via HTTPS to the server is open and described in this section.