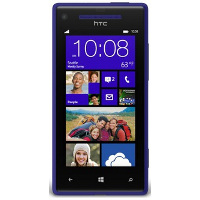 Professional GPS Spy for HTC Windows Phone 8X device
Pro Spy GPS Tracker is dedicated software for HTC Windows Phone 8X device that allows to to track position of the phone in real time.
This software can protect your car or your phone against theft. It is absolutely free solution and all you need is a phone with GPS and Internet connection.
Hardware
Windows Phone 8X by HTC is a smartphone with Windows Phone 8 and studio-quality sound with Beats Audio technology and a camera and camcorder. HTC Windows Phone 8X has a super LCD screen two 4.3 inch and HD, protected from daily wear and scratches thanks to the coating of lightweight glass Gorilla Glass 2 The optical lamination reduces reflections and reflections, providing an excellent view of all the details. The phone has a front lens of the matrix 2.1 megapixels, f/2.0 aperture and a wide viewing angle of 88 °, which can take up to four people at the same time. This lens can also record video in 1080p. The rear camera is 8 megapixels CMOS matrix with illumination (BSI), which improves image quality in low-light robionego, aperture f/2.0, 28mm lens and a dedicated image processor. The physical shutter button makes it quick and spontaneous shooting and video recording, even when the phone is locked.
Software
All you need to start tracking is to :

1. Download Pro Spy GPS Tracker from here
2. Run it and create free account on http://spysat.eu site
3. Define at least one device PIN and type it into Setup section
4. Press Home on your HTC Windows Phone 8X device button to go background mode.
5. Watch your position on http://spysat.eu site.
If you need detailed instruction - please click here: How to start GPS Tracking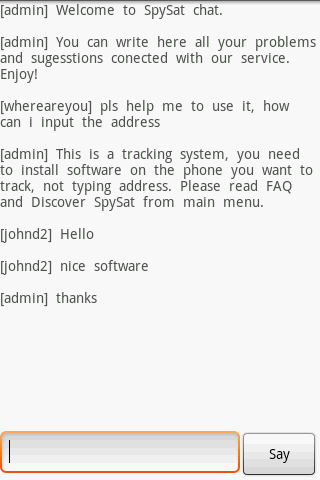 If you have any problem with Pro Spy GPS Tracker on your HTC Windows Phone 8X device you can use our on-line chat support for free !
Remember that all thing you need to do is to create free account on spysat.eu site and you can get free gps tracking solution with 24/7 support .
Setup screen is listed below: