How to track Samsung Galaxy S10
Samsung s10 is one of the best phones in the world. Its price is quite high but it has a lot of interesting features. As any other flagship model it has high quality GPS and GLONASS system on-board which allows you to have continuous on-line GPS tracking for free.
Of course to provide communication with spysat servers you need to have LTE or 4G / HSDPA Internet connection enabled.
The complete step-by-step tutorial about how to track this phone on-line and display location on the maps will be presented below.
Now let's go back to look at another features of this model.
What are the features of the Samsung S10?
In S10 you will find an ultrasonic fingerprint reader and a face scanner. In s10 there is a front camera in the screen. There is also the possibility of wireless charging another device when the s10 has more than 30% of the battery.
What are the camera features of the Samsung S10?
In s10 there are 12 MP + 12 MP + 16MP cameras. The 12MP camera is wide-angle and the second ultra-wide-angle 12MP. It can record 4k movies and slow motion movies.
Does Samsung S10 have better components than Iphone XS Max?
It has a Samsung Exynos 9820 processor and 8 GB of RAM. He works on the Android 9.0 Pie and the ONE UI overlay. This is a very good phone worth recommending. In our opinions expensive and over advertisement IPhone is much worse choice.
SpySat Setup for Samsung Galaxy S10 device
Installation steps
1) Download "SpySat" from Google Play - all you need is to type "spysat" in search engine of Google Play Store or use this link

2) After installing the program will be available on the phone menu under the name Synteo SPYSAT.eu
3) When you first start the program it will ask you for a login and PIN devices.

In the Login field you have to enter your login used to log on to the spysat.eu
PIN could be defined on this website during defining the device (Spysat/Configure - button under the map).
Remember that entered PIN on the website must be exactly the same as PIN entered in the setup program on your Samsung Galaxy S10.
If you have problems, please refer to our FAQ
Here are some answers that you could be interested in:


To access the device management please click here
Here is the video tutorial about phone tracking setup in 2019
Screen-shots of mobile software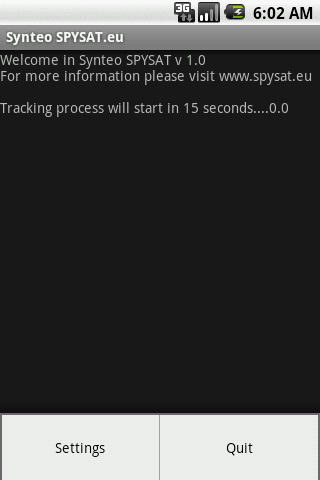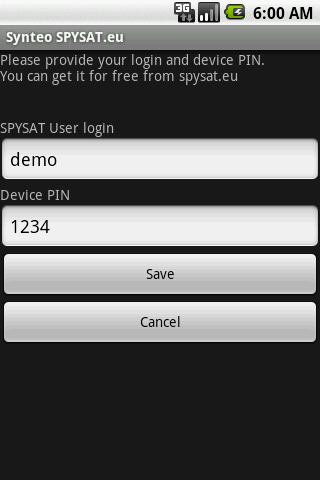 User expeirence and feedback about Samsung Galaxy S10 and SpySat
Why is it not worth buying Samsung All-I-Want Store
In the All-I-Want store, Samsung costs $ 500.
When I wanted to buy it, this Samsung has had the Android 8.1 Oreo.
I do not know why because this Samsung in the weakest version has Android 9.0 Pie.
Why not use the Samsung S10 on the plane.
I flew Ryanair from East Midlands to Rzeszów. I got on the plane with the new Samsung S10 and switched on the airplane mode. After 1 hour of flight I went to the toilet with a telephone. In the cabin, the toilet sucked up my phone. I did not know what to do because I paid 3500 $ for this phone