Acer devices supporting free gps tracking
Acer is mostly known for the production of laptops is a Taiwanese company specializing in the manufacture and distribution of computer equipment for consumers and businesses. In 2013, it was the second largest manufacturer of personal computers in the world. Despite the clear bias to the PC segment, the company has on offer also quite successful models of phones and tablets, android, some highly specialized and assigned to a small group of professional obiorców. We invite you to familiarize yourself with the list of compatible models of the manufacturer.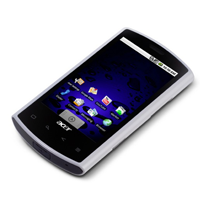 Acer Liquid A1
Google Android
Acer has rolled out several Windows phones since it took over Eten as part of its strategy to invade the cell phone market and what we like most about them is the capable hardware components they are equipped with. It seems what Acer´s first Android-based handset, the Liquid A1, relies on to win over customers is proper hardware as well – it come with 768MHz Snapdragon processor (Qualcomm 8250), 3.5-inch WVGA display, 5-megapixel camera, su...
SpySat for Acer Liquid A1
Pro Spy Tracker for Acer Liquid A1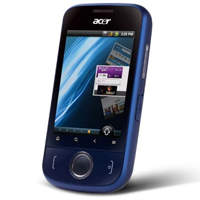 Acer beTouch E110
Google Android
It's not just the screen that's been a victim of the cut backs, as the phone's connectivity has suffered too due to Acer's decision not to add Wi-Fi support. We've seen this before on budget handsets and Acer did the same thing on the older E101 model, but to us it feels like a compromise too far as it means you're totally reliant on the 3G network for browsing the web or picking up email. This can be a major i...
SpySat for Acer beTouch E110
Pro Spy Tracker for Acer beTouch E110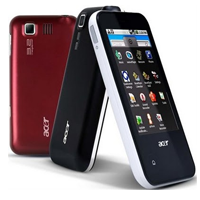 Acer beTouch E400
Google Android
Acer BeTouch E400 is based on the Android 2.1 (Éclair). It has a processor Qualcomm 7227 with 600 MHz clock speeds, 3.2 "HVGA touch screen, 3.2 megapixel camera, Wi-Fi, A-GPS, communications HSDPA, 3.5mm jack, native support for Microsoft Exchange Server, integration with the Facebook community sites. This phone will be available in three colors: black, white and red, in April this year.
SpySat for Acer beTouch E400
Pro Spy Tracker for Acer beTouch E400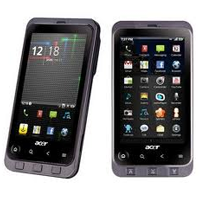 Acer Stream
Google Android
The Acer Stream is a smartphone manufactured by Acer Inc. and powered by the Android 2.1 operating system. It has 3.7" AMOLED capacitive multi-touchscreen. It was announced at Computex 2010. Drew attention to a well-constructed test case (Acer used a reinforced plastic) and display (3.7-inch AMOLED WVGA). The colors are very juicy, and the screen responds well to touch. They had a good impression of the display Haptic Feedback technology...
SpySat for Acer Stream
Pro Spy Tracker for Acer Stream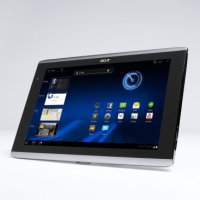 Acer Iconia Tab A500
Google Android
Under the hood we find Iconii Tab A500 dual-core NVIDIA Tegra 2 250, clocked at 1 GHz. Tablet has 1 GB of RAM and 16, 32 or 64 GB of internal memory. The device is also equipped with 802.11b/g/n wireless LAN, Bluetooth 2.1, GPS, compass, accelerometer and gyroscope. Battery life is one of the main questions to ask potential users of the tablet. Not surprisingly, at the end of mobility is associated primarily with the time which we can work on ...
SpySat for Acer Iconia Tab A500
Pro Spy Tracker for Acer Iconia Tab A500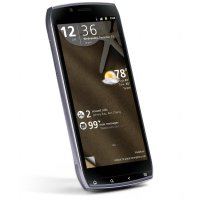 Acer Iconia Smart
Google Android
Acer Iconia Smart will be equipped with - huge, you have to admit - a screen size of 4.8 "and resolution 1024 × 480 Android 2.3 to work on this unit uses a 1 GHz processor Qualcomm MSM8255 and the 512 MB of RAM and ROM. Iconia Smart phone Quad is equipped with two cameras: 8 MP with LED flash on the back and a 2 megapixel on the front. Set complement the micro-HDMI output, 1500mAh battery, WiFi 802.11 b / g / n, Bluetooth 2.1 and GPS.
SpySat for Acer Iconia Smart
Pro Spy Tracker for Acer Iconia Smart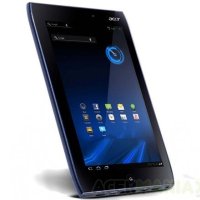 Acer Iconia Tab A100
Google Android
No matter where you are first. It is important that the manufacturer is finally dealt with the problems of fitting a "honeycomb" to 7-inch screen. The fact that this is due to the Google, which is publishing the release of 3.2, broadened the category of compatible screens dedicated to the tablet version of Android. And so the truth is Mountain View is responsible for serious delays release Iconii Tab A100. Recall that after the first plans to rel...
SpySat for Acer Iconia Tab A100
Pro Spy Tracker for Acer Iconia Tab A100
Please select device manufacturer