f you can afford a Samsung flagship phone such as the Samsung Galaxy S9 and maybe the Samsung Galaxy S10 in 2019, you should protect yourself for loss.

The phone is small and easy to lose but its price is so large that you could buy a pretty good car for it.

In poor African countries you could feed the whole village for one month for the price of this phone .
Let this fact affect your imagination and equip yourself with the right (ours) geolocation tracker for this phone that you can have absolutely free.

All you need to do is register an account on SpySat platform and share this wonderful message with your friends.

Tell them that you are already safe because in case you can locate your phone using GPS and glonass system with an accuracy of a few meters.

Actually, it does not matter what sexual orientation you are. If you have a Samsung Galaxy S9 I think you are a cool visitor or a cool girl and it is worth giving you this good advice.
SpySat Setup for Samsung Galaxy S9 device
Installation steps
1) Download "SpySat" from Google Play (Market) - all you need is to type "spysat" in search engine of Google Play Store or use this link
2) After installing the program will be available on the phone menu under the name Synteo SPYSAT.eu
3) When you first start the program it will ask you for a login and PIN devices.

In the Login field you have to enter your login used to log on to the spysat.eu
PIN could be defined on this website during defining the device (Spysat/Configure - button under the map).
Remember that entered PIN on the website must be exactly the same as PIN entered in the setup program on your Samsung Galaxy S9.
If you have problems, please refer to our FAQ
Here are some answers that you could be interested in:


To access the device management please click here
Here is the video tutorial about phone tracking setup in 2019
Screen-shots of mobile software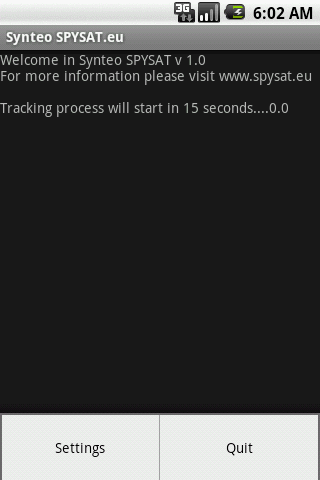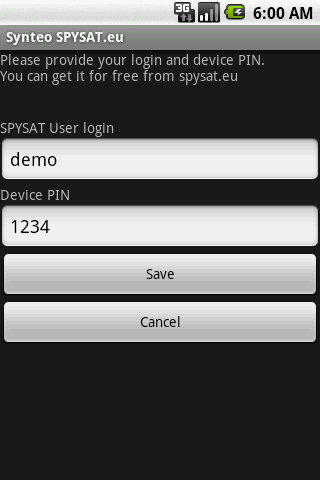 User expeirence and feedback about Samsung Galaxy S9 and SpySat