How to track Samsung Galaxy Note 20 Ultra 5G?
If you are looking to track your Samsung Galaxy Note 20 Ultra 5G using SpySat, here are the steps you need to follow:
Make sure that your device is connected to the internet, and that it has either a GPS or GLONASS system enabled.

Download and install the SpySat client software from the official website.

Once you have installed the software, you can activate the tracking feature.

SpySat's server will then receive and store your device's location, along with the associated timestamps.

You can then access the data via the SpySat website, allowing you to track the location of your device in real time.
By following these steps, you can use SpySat to easily and effectively track your Samsung Galaxy Note 20 Ultra 5G.
SpySat Setup for Samsung Galaxy Note 20 Ultra 5G device
Installation steps
1) Download "SpySat" from Google Play (Market) - all you need is to type "spysat" in search engine of Google Play Store or use this link
2) After installing the program will be available on the phone menu under the name Synteo SPYSAT.eu
3) When you first start the program it will ask you for a login and PIN devices.

In the Login field you have to enter your login used to log on to the spysat.eu
PIN could be defined on this website during defining the device (Spysat/Configure - button under the map).
Remember that entered PIN on the website must be exactly the same as PIN entered in the setup program on your Samsung Galaxy Note 20 Ultra 5G .
If you have problems, please refer to our FAQ
Here are some answers that you could be interested in:


To access the device management please click here
Here is the video tutorial about phone tracking setup in 2019
Screen-shots of mobile software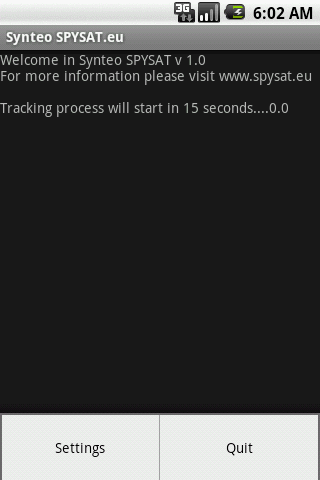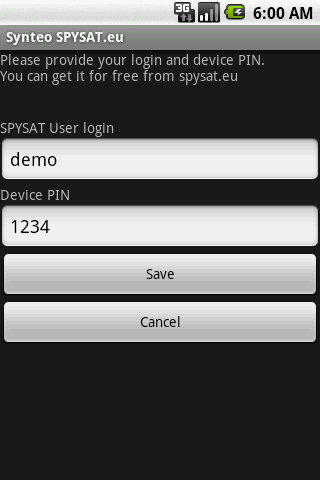 User expeirence and feedback about Samsung Galaxy Note 20 Ultra 5G and SpySat