Huawei P20 or P20 Pro - which is easier to track in real time ?
You can be a fan of the Huawei brand as a businessman trading a real estates in Freiburg or a motorhome enthusiast who is looking for a good place for his motorhome while on a trip around Berlin.
By abstracting from your hobbies and interests, you may need an efficient, cheap and reliable method to track your Huawei Model P20 or P20 Pro phone.
The truth is that these two models differ very slightly in performance improvements for the P20 Pro.
Both models have high quality GPS and fast LTE internet so you can easily use both Huawei P20 and P20 Pro to track objects in real time.
All you need is a free SpySat account and an application downloaded from Google Play.
A dedicated documentation for this model as well as possible problems and how to fix them are listed below.
SpySat Setup for Huawei P20 device
Installation steps
1) Download "SpySat" from Google Play (Market) - all you need is to type "spysat" in search engine of Google Play Store or use this link
2) After installing the program will be available on the phone menu under the name Synteo SPYSAT.eu
3) When you first start the program it will ask you for a login and PIN devices.

In the Login field you have to enter your login used to log on to the spysat.eu
PIN could be defined on this website during defining the device (Spysat/Configure - button under the map).
Remember that entered PIN on the website must be exactly the same as PIN entered in the setup program on your Huawei P20.
If you have problems, please refer to our FAQ
Here are some answers that you could be interested in:


To access the device management please click here
Here is the video tutorial about phone tracking setup in 2019
Screen-shots of mobile software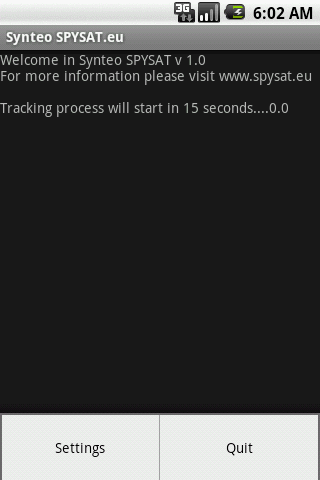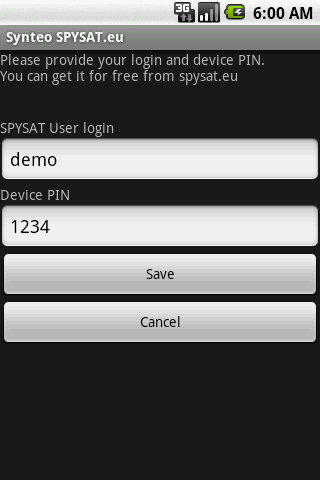 User expeirence and feedback about Huawei P20 and SpySat
I've been using the phone for half a year. Performance in everyday applications at a very good level. So far, I have not experienced any lag or slowdowns (except maybe the Chrome browser).
The sound from the speaker is average. With headphones included in the set - decent. In both cases, it is definitely too quiet. Sound in the earpiece - it is not bad but also not perfect. The camera does the trick. Nice color reproduction. Even in sharp light. It seems out of focus with artificial lighting, noticeable chromatic aberration. RAW file quality not very good, lots of noise. At 1.6, more for portraits / landscapes than for close-ups / macro.
Plus for the pro function and for the possibility of a "quick" photo with the screen locked / blank. Recorded movies even good, although the slow motion 920fps mode could allow recording longer sequences. The screen is fine but at high or maximum brightness similar shades of the same color as if they are merging. Slightly visible in sunlight.
Emui overlay - an individual matter. Me, version 9.0 responds although some options are differently placed compared to the standard android. I do not like the way to change the volume of incoming calls, and the fact that after restarting the screen brightness defaults to automatic.

For now, in my daily use, I am happy with the purchase. Because of the glass panels on both sides you need with it almost like an egg. 8.5 / 10