How to create account on spysat site ?
Creating account is very simple and free. We don't need any personal data. Even e-mail is optional, but if you lost password we won't be able to recover it without e-mail. You will be forced to create another account.
To setup new account - go to the main site by clicking SpySat Logo above.
1. Click on SpySat Logo to jump to the main page.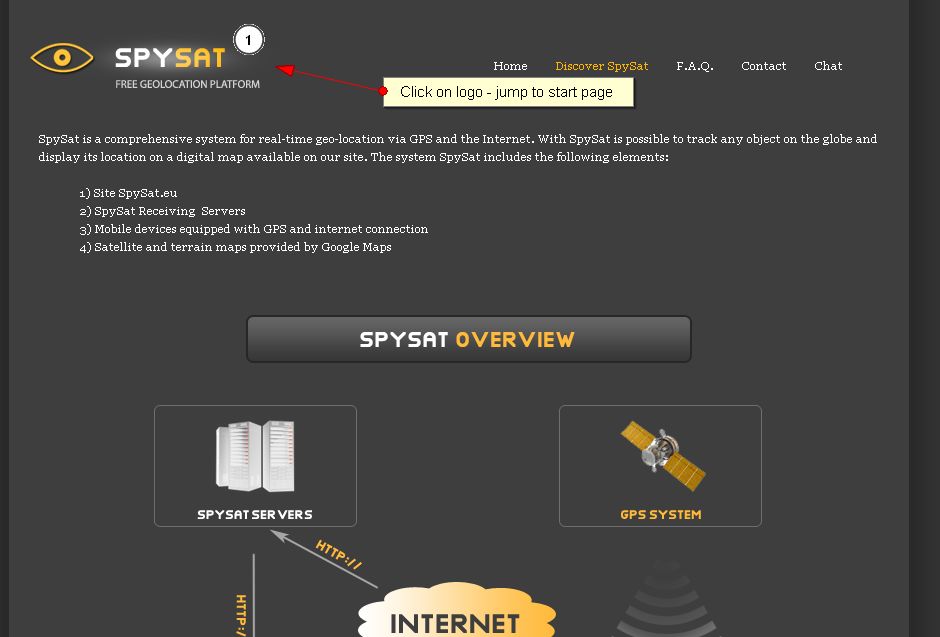 On the main page click button - New Account
1. Just click yellow button New account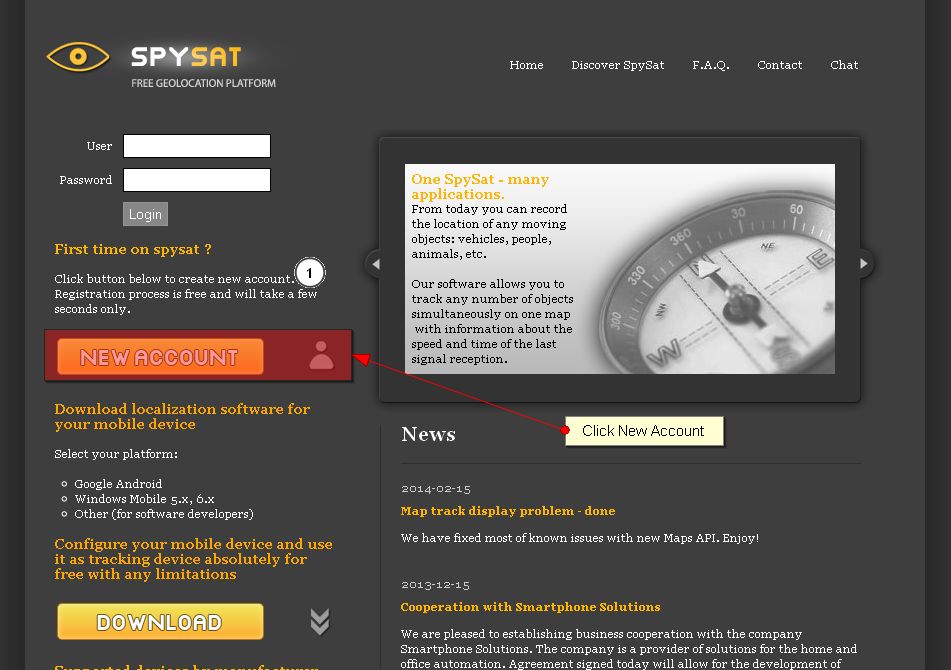 Now you will be forwarded to create account form. It looks like this:
1. Enter your Login. It will be used to access site and on the mobile device.
2. Type your password twice as usual on pages everywere else.
3. E-mail is optional. However if you lost your password - we will be not able to help you. E-mail is also needed if you want to be notified about sharing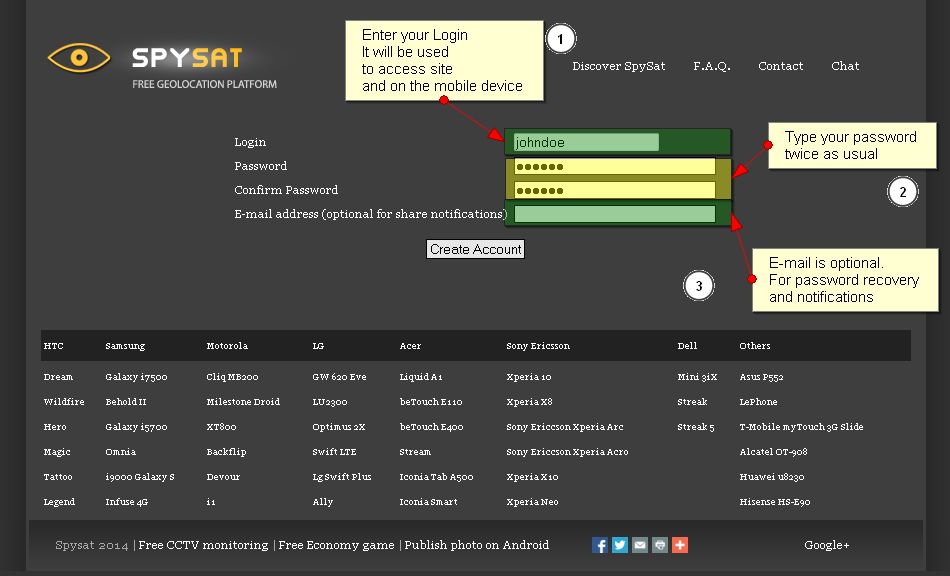 Please Fill the form and click "Create account".
If your login is available you should see something like this: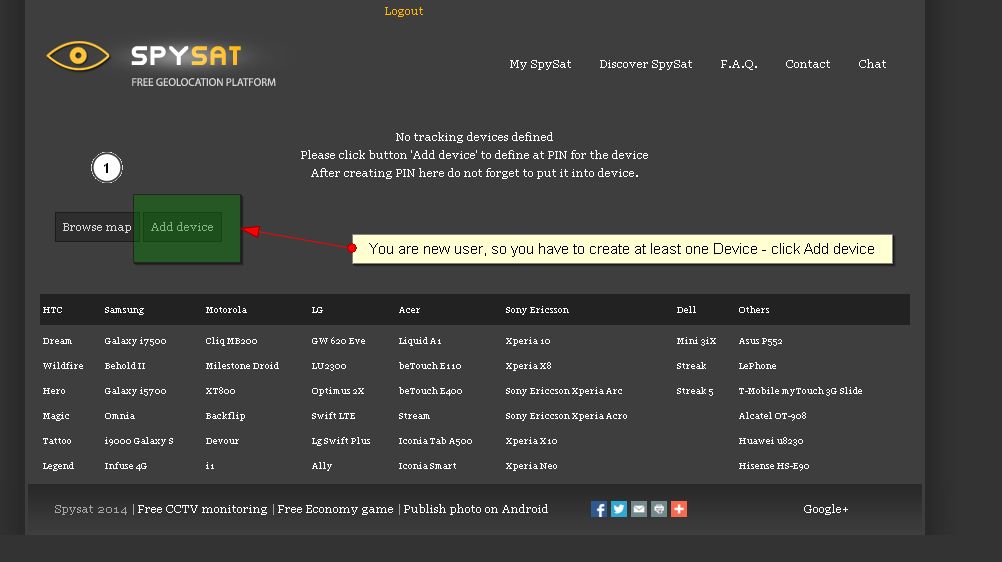 From this point you already have an account with SpySat.
The next step is to create at least one device that will be followed in real time.