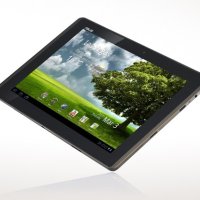 ASUS Eee Pad Transformer
Google Android
Tablets for a long time are not new in our market. Every major manufacturer has in this category, at least one other device. Their specification is in fact very similar, and to stand out from the competition have to offer something that can attract customers. Dual-core NVIDIA Ÿ Tegra ™ 2 lets you use a web browser on Transformerze with incredible speed, providing a faster response time and better performance when multi-tasking. Built-in HDMI 1.3a port lets you connect to an HDTV Transformer and 5.1 audio system, providing better multimedia experience. IPS Panel made ​​from durable and scratch-resistant glass can be viewed at an angle of 178 ° up, and provides a better and more accurate color reproduction - up to 50% compared to other tablets on the market. The two cameras - a 5 MP rear and 1.2 MP front - can record HD video, which is played in glorious 1080p. There is also a video output for HDTVs as a mini HDMI port, which turns the tablet into a device for a truly mobile entertainment.
SpySat Setup for ASUS Eee Pad Transformer device
Instalation steps
1) Download "SpySat" from Google Play - all you need is to type "spysat" in search engine of Google Play Store or use this link

2) After installing the program will be available on the phone menu under the name Synteo SPYSAT.eu
3) When you first start the program it will ask you for a login and PIN devices.

In the Login field you have to enter your login used to log on to the spysat.eu
PIN could be defined on this website during defining the device (Spysat/Configure - button under the map).
Remember that entered PIN on the website must be exactly the same as PIN entered in the setup program on your ASUS Eee Pad Transformer.
If you have problems, please refer to our FAQ
Here are some answers that you could be intereseted in:


To access the device management please click here
Here is the video tutorial
Screenshots of mobile software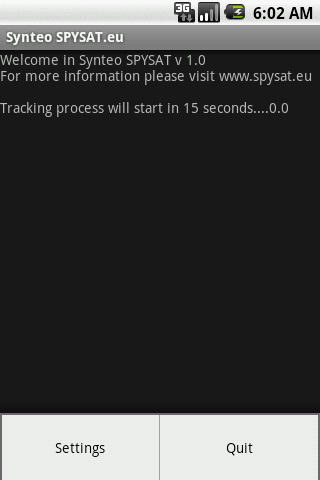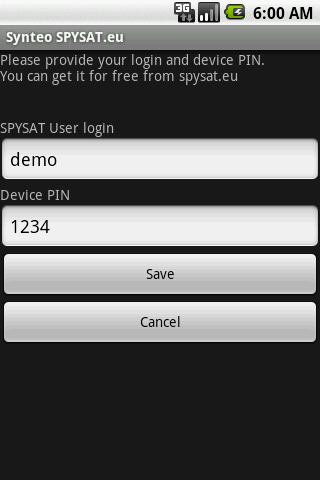 User expeirence and feedback about ASUS Eee Pad Transformer and SpySat
Check new Pro Spy Tracker for ASUS Eee Pad Transformer