SpySat is a comprehensive system for real-time geo-location via GPS and the Internet. With SpySat is possible to track any object on the globe and display its location on a digital map available on our site. The system SpySat includes the following elements:

1) Site SpySat.eu
2) SpySat Receiving Servers
3) Mobile devices equipped with GPS and internet connection
4) Satellite and terrain maps provided by Google Maps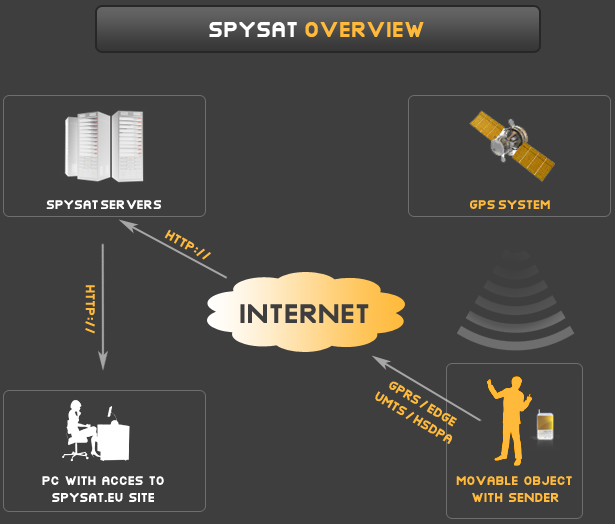 Many companies all over the world offer exactly the same technology for money. SpySat is totally free and has the same features like commercials products. It is also a 100% safe and capable of being applied in many applications. What's more - If you are a programmer - by providing technical documentation of our protocol you can communicate with our servers by your own software - SpySat is an open platform for developers and additionally allows you to export the recorded data to external systems.
On those pages you can find a description how to build and run your own tracking for free. We offer you the collection and storage of location data on our servers, and their subsequent imaging on Google maps.
Please fell free if you have any questions or suggestions about our services