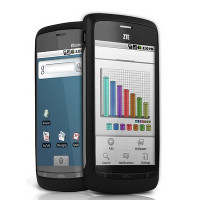 Professional GPS Spy for ZTE BLADE device
Pro Spy GPS Tracker is dedicated software for ZTE BLADE device that allows to to track position of the phone in real time.
This software can protect your car or your phone against theft. It is absolutely free solution and all you need is a phone with GPS and Internet connection.
Hardware
Smartphone ZTE Blade is a Chinese production, the company ZTE may be known to us modems, but I first heard about it when I searched for "hook" for themselves. In Poland we offered through Play, or Orange (as San Francisco). Of course, we find it also on the auction, but there are not too many listings, dominated by Scandinavian models. Brand building does not facilitate fragmentation: we have Blade-y camera 3.2 (MP) and TFT, with 3.2 and AMOLED (Orange UK), and with 5.0 MP and TFT (Scandinavian). In addition, Eastern European and some Asian models are limited (software, not hardware) to 256mb ram (do not know why) - but you can unlock it using the TPT.
Software
All you need to start tracking is to :

1. Download Pro Spy GPS Tracker from here
2. Run it and create free account on http://spysat.eu site
3. Define at least one device PIN and type it into Setup section
4. Press Home on your ZTE BLADE device button to go background mode.
5. Watch your position on http://spysat.eu site.
If you need detailed instruction - please click here: How to start GPS Tracking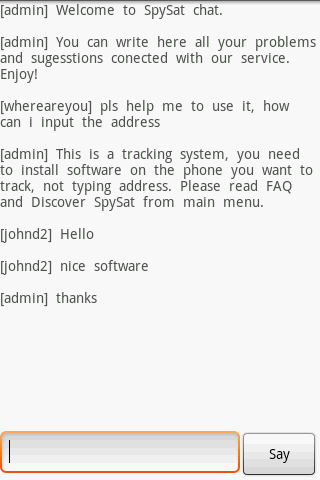 If you have any problem with Pro Spy GPS Tracker on your ZTE BLADE device you can use our on-line chat support for free !
Remember that all thing you need to do is to create free account on spysat.eu site and you can get free gps tracking solution with 24/7 support .
Setup screen is listed below: