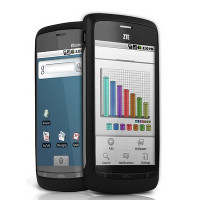 ZTE BLADE
Google Android
Smartphone ZTE Blade is a Chinese production, the company ZTE may be known to us modems, but I first heard about it when I searched for "hook" for themselves. In Poland we offered through Play, or Orange (as San Francisco). Of course, we find it also on the auction, but there are not too many listings, dominated by Scandinavian models. Brand building does not facilitate fragmentation: we have Blade-y camera 3.2 (MP) and TFT, with 3.2 and AMOLED (Orange UK), and with 5.0 MP and TFT (Scandinavian). In addition, Eastern European and some Asian models are limited (software, not hardware) to 256mb ram (do not know why) - but you can unlock it using the TPT.
SpySat Setup for ZTE BLADE device
Instalation steps
1) Download "SpySat" from Google Play - all you need is to type "spysat" in search engine of Google Play Store or use this link

2) After installing the program will be available on the phone menu under the name Synteo SPYSAT.eu
3) When you first start the program it will ask you for a login and PIN devices.

In the Login field you have to enter your login used to log on to the spysat.eu
PIN could be defined on this website during defining the device (Spysat/Configure - button under the map).
Remember that entered PIN on the website must be exactly the same as PIN entered in the setup program on your ZTE BLADE.
If you have problems, please refer to our FAQ
Here are some answers that you could be intereseted in:


To access the device management please click here
Here is the video tutorial
Screenshots of mobile software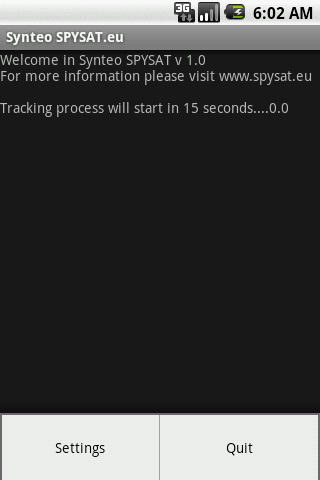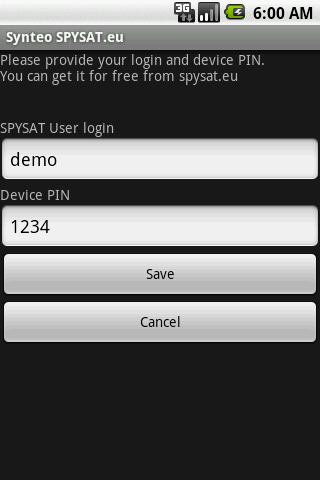 User expeirence and feedback about ZTE BLADE and SpySat
Check new Pro Spy Tracker for ZTE BLADE