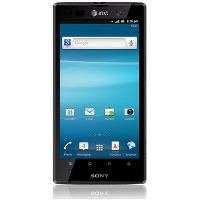 Professional GPS Spy for Sony Xperia ion device
Pro Spy GPS Tracker is dedicated software for Sony Xperia ion device that allows to to track position of the phone in real time.
This software can protect your car or your phone against theft. It is absolutely free solution and all you need is a phone with GPS and Internet connection.
Hardware
Xperia ion battery allows for easy connectivity with multiple screens, what is the solution for customers who like to watch multimedia content and share them on their choice screen - TV, smartphone, laptop or tablet. Xperia ion is designed to seamlessly transfer data over multiple screens we use on a daily basis. To play the game and watch, listen and share a variety of content, at any time and - more importantly - anywhere. For photo enthusiasts, Xperia ion smartphone equipped with the capability / fast capture /. It enables one-touch move the camera with a resolution of 12 MP, located on the back of the phone, from rest to shoot a little more than a second.
Software
All you need to start tracking is to :

1. Download Pro Spy GPS Tracker from here
2. Run it and create free account on http://spysat.eu site
3. Define at least one device PIN and type it into Setup section
4. Press Home on your Sony Xperia ion device button to go background mode.
5. Watch your position on http://spysat.eu site.
If you need detailed instruction - please click here: How to start GPS Tracking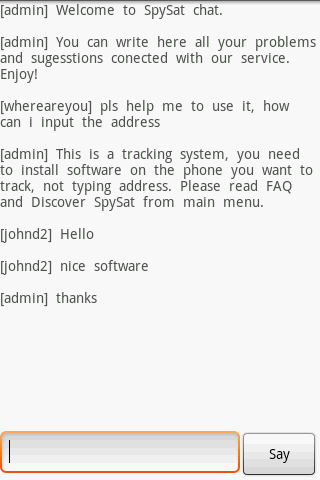 If you have any problem with Pro Spy GPS Tracker on your Sony Xperia ion device you can use our on-line chat support for free !
Remember that all thing you need to do is to create free account on spysat.eu site and you can get free gps tracking solution with 24/7 support .
Setup screen is listed below: