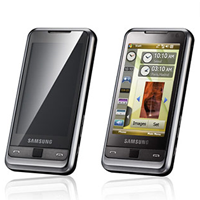 Professional GPS Spy for Samsung Omnia device
Pro Spy GPS Tracker is dedicated software for Samsung Omnia device that allows to to track position of the phone in real time.
This software can protect your car or your phone against theft. It is absolutely free solution and all you need is a phone with GPS and Internet connection.
Hardware
The Samsung Omnia (SGH-i900) is everything you could wish for in a phone. Building on the nearly flawless Samsung Instinct, the Omnia adds features and capabilities that make it the premiere phone on the market. The Samsung Omnia is a full touchscreen that supports Windows Mobile Professional 6.1. Advantages of this phone: - Today has features that appeared in subsequent smartphones. (flash player, opera mini, Gadu-Gadu, skype, support for divx or xvid, videorozmowy) - a man playing with these toys when ordinary people generally enjoyed the polyphonic ringtone. So now hard to choose a successor. - My battery with the correct configuration and peaceful use (the 4 year old) can withstand up to 3 days-internet, of course, you can get it in 3 hours. Purchased a year ago the battery does not work anymore - Support for office files, - A large number of applications - do not know where did you get the opinion that there are few (probably comparing with android
Software
All you need to start tracking is to :

1. Download Pro Spy GPS Tracker from here
2. Run it and create free account on http://spysat.eu site
3. Define at least one device PIN and type it into Setup section
4. Press Home on your Samsung Omnia device button to go background mode.
5. Watch your position on http://spysat.eu site.
If you need detailed instruction - please click here: How to start GPS Tracking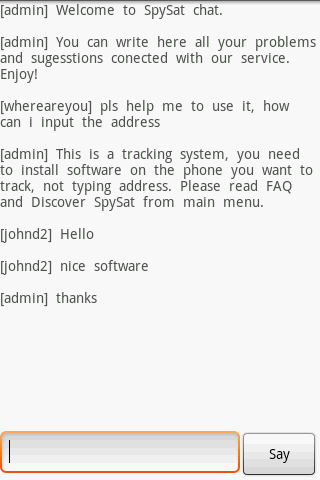 If you have any problem with Pro Spy GPS Tracker on your Samsung Omnia device you can use our on-line chat support for free !
Remember that all thing you need to do is to create free account on spysat.eu site and you can get free gps tracking solution with 24/7 support .
Setup screen is listed below: