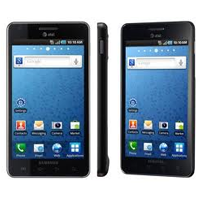 Professional GPS Spy for Samsung Infuse 4G device
Pro Spy GPS Tracker is dedicated software for Samsung Infuse 4G device that allows to to track position of the phone in real time.
This software can protect your car or your phone against theft. It is absolutely free solution and all you need is a phone with GPS and Internet connection.
Hardware
Super AMOLED Plus screen offers even better contrast and outdoor visibility than the previous Super AMOLED screens. Above all, it is no longer panel Pentile pixel arrangement, but with a typical RGB. Increased by the same actual screen resolution in terms of sub-pixels. Phone got a new hummingbird clocked 1.2 GHz, 8 Mpix camera and 1.3 megapixel front camera. "4G" in the name and phone requires the specification of support for HSPA + (though it is not yet the true 4G). Oddly enough, the phone is not working under the supervision of Adroida Gignerbread 2.3, but 2.2 Froyo.
Software
All you need to start tracking is to :

1. Download Pro Spy GPS Tracker from here
2. Run it and create free account on http://spysat.eu site
3. Define at least one device PIN and type it into Setup section
4. Press Home on your Samsung Infuse 4G device button to go background mode.
5. Watch your position on http://spysat.eu site.
If you need detailed instruction - please click here: How to start GPS Tracking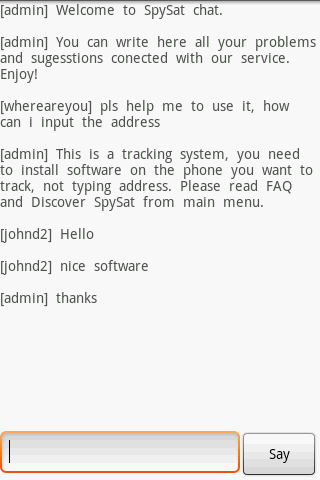 If you have any problem with Pro Spy GPS Tracker on your Samsung Infuse 4G device you can use our on-line chat support for free !
Remember that all thing you need to do is to create free account on spysat.eu site and you can get free gps tracking solution with 24/7 support .
Setup screen is listed below: