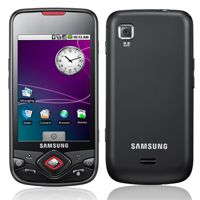 Samsung Galaxy i5700
Google Android
The Samsung i5700, also known as Samsung Spica, Samsung Galaxy Spica and Samsung Galaxy Portal, is a smartphone manufactured by Samsung that uses the open source Android operating system. The phone is referred to as the successor of the Samsung i7500 and sometimes referred as Galaxy Lite. Even though some of its features like the camera resolution, storage and data connection speeds are lower than i7500 its processor clock speed is much higher at 800 MHz. The model was entirely made of high quality plastic that does not bend and hard to scratch. I did not like the buttons under the screen, which when pressed creak, easily messy in case (in black) and a battery cover that caught after a week of play and was moving gently from side to side. I did not have this problem, however, with a white version of the device, where the rear part of the housing is made of hard plastic.
SpySat Setup for Samsung Galaxy i5700 device
Instalation steps
1) Download "SpySat" from Google Play - all you need is to type "spysat" in search engine of Google Play Store or use this link

2) After installing the program will be available on the phone menu under the name Synteo SPYSAT.eu
3) When you first start the program it will ask you for a login and PIN devices.

In the Login field you have to enter your login used to log on to the spysat.eu
PIN could be defined on this website during defining the device (Spysat/Configure - button under the map).
Remember that entered PIN on the website must be exactly the same as PIN entered in the setup program on your Samsung Galaxy i5700.
If you have problems, please refer to our FAQ
Here are some answers that you could be intereseted in:


To access the device management please click here
Here is the video tutorial
Screenshots of mobile software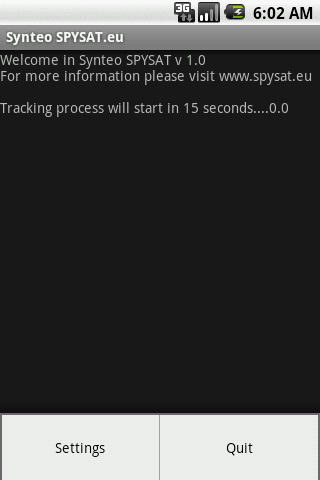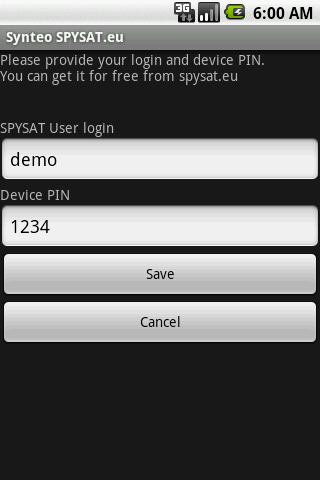 User expeirence and feedback about Samsung Galaxy i5700 and SpySat
We tested our software on this phone can surely say that it's great with the state on samsung galaxy spica can recommend to all who want to have a cheap and reliable way to continuously track the movement of objects such as cars, this phone is affordable and you can buy it even for a few dollars on the market there are a lot of used phones of this type
Check new Pro Spy Tracker for Samsung Galaxy i5700