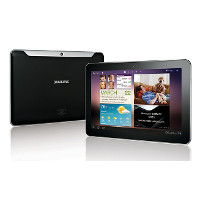 Samsung Galaxy Tab 10.1 3G
Google Android
Samsung Galaxy Tab 10.1 allows both a better job, as well as entertainment. Pronounced in HD screen, enhanced functionality to surf the web with more efficient to perform multiple tasks simultaneously, and even higher speed with HSPA. Unlimited freedom all over the place. Readers Hub is a tool that combines applications for reading books, magazines and newspapers. With it you can read the latest best sellers, read the column with the opinions and comments in the press or make some of your own patches. Create your own personal library and enjoy unlimited access to your favorite books with the touch screen. GALAXY dimensions similar to the typical Paperback books make reading on the 7-inch screen is a real pleasure when relaxing afternoon.
SpySat Setup for Samsung Galaxy Tab 10.1 3G device
Instalation steps
1) Download "SpySat" from Google Play - all you need is to type "spysat" in search engine of Google Play Store or use this link

2) After installing the program will be available on the phone menu under the name Synteo SPYSAT.eu
3) When you first start the program it will ask you for a login and PIN devices.

In the Login field you have to enter your login used to log on to the spysat.eu
PIN could be defined on this website during defining the device (Spysat/Configure - button under the map).
Remember that entered PIN on the website must be exactly the same as PIN entered in the setup program on your Samsung Galaxy Tab 10.1 3G.
If you have problems, please refer to our FAQ
Here are some answers that you could be intereseted in:


To access the device management please click here
Here is the video tutorial
Screenshots of mobile software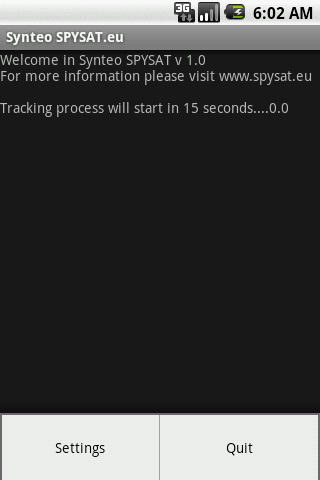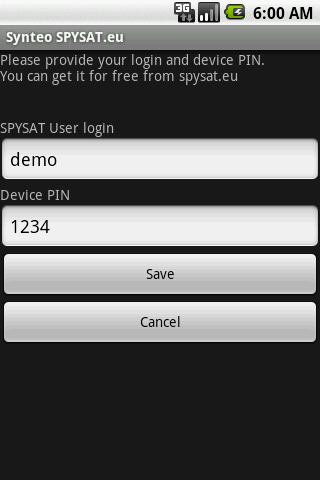 User expeirence and feedback about Samsung Galaxy Tab 10.1 3G and SpySat
Check new Pro Spy Tracker for Samsung Galaxy Tab 10.1 3G