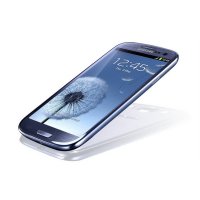 Professional GPS Spy for Samsung Galaxy S3 device
Pro Spy GPS Tracker is dedicated software for Samsung Galaxy S3 device that allows to to track position of the phone in real time.
This software can protect your car or your phone against theft. It is absolutely free solution and all you need is a phone with GPS and Internet connection.
Hardware
Samsung Galaxy S3 (GT-i9300) is a modern high-end smartphone. Inside find a quad-core Exynos Quad 4 made ​​on 32-nanometer process, working at a frequency of 1.4 GHz and connected with the powerful, the graphics chip quad-core Mali-400 MP4. The amount of RAM is 1 GB and the memory storage can be 16, 32 or 64 GB. The screen is a traditional Super AMOLED (PenTile rgbg) with a resolution of 720x1280 px - the same as the Samsung Galaxy Nexus One or HTC smartphone X. The latter is indeed the biggest competitor to the Galaxy S3. The image quality is very good. Interface TouchWiz 5.0 UX Nature looks great and the way it works very smoothly. The area has a touch screen 4.8-inch diagonal - service interface is very convenient. Samsung smartphone supports Mobile High-Definition Link (MHL), Near Field Communication (NFC) technology, and Wi-Fi Direct and Bluetooth 4.0. Then there are two webcams, which has an 8 megapixel rear and captures excellent quality images and Full HD video, and the front is less than 2 megapixels and will write down a well during a video conference. Housing design is minimalist shapes inspired by nature. We have to admit that the same design is not only attractive, but also ergonomic. Housing has a rounded shape and natural curvature, which are great in the hand
Software
All you need to start tracking is to :

1. Download Pro Spy GPS Tracker from here
2. Run it and create free account on http://spysat.eu site
3. Define at least one device PIN and type it into Setup section
4. Press Home on your Samsung Galaxy S3 device button to go background mode.
5. Watch your position on http://spysat.eu site.
If you need detailed instruction - please click here: How to start GPS Tracking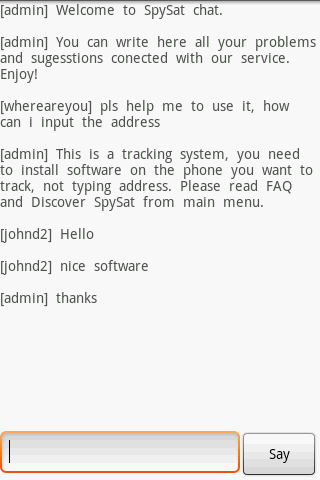 If you have any problem with Pro Spy GPS Tracker on your Samsung Galaxy S3 device you can use our on-line chat support for free !
Remember that all thing you need to do is to create free account on spysat.eu site and you can get free gps tracking solution with 24/7 support .
Setup screen is listed below: