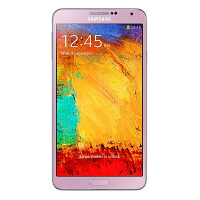 Professional GPS Spy for Samsung Galaxy Note 3 device
Pro Spy GPS Tracker is dedicated software for Samsung Galaxy Note 3 device that allows to to track position of the phone in real time.
This software can protect your car or your phone against theft. It is absolutely free solution and all you need is a phone with GPS and Internet connection.
Hardware
Samsung GALAXY Note 3 has a 5.7​​-inch full HD Super AMOLED. With the 13-megapixel camera with stabilization Smart LED lamp with high CRI Samsung GALAXY Note 3 to capture all the important moments and scenes, very dynamic and poorly lit. Samsung GALAXY Note 3 also offers the latest technology LTE - the aggregation bands CAT4 - and support for the largest number of frequencies. Thanks to 3GB of RAM memory GALAXY Note 3 to ensure high performance. Samsung introduces the Model Note 3 soft, textured back cover elements and delicate embroidery. On the side of the enclosure used serrated pattern, referring to the timeless, proven motifs known from the classic notebooks and handheld calendars. S Pen stylus is important interface between the user of the device, making it easier to perform daily activities. One click of a button S Pen, the stylus is located just above the screen, runs Air Command - a set of five useful features to facilitate and speed up the work. Air Command allows you to forget about the constant switching screen views, remembering commands or searching through menus.
Software
All you need to start tracking is to :

1. Download Pro Spy GPS Tracker from here
2. Run it and create free account on http://spysat.eu site
3. Define at least one device PIN and type it into Setup section
4. Press Home on your Samsung Galaxy Note 3 device button to go background mode.
5. Watch your position on http://spysat.eu site.
If you need detailed instruction - please click here: How to start GPS Tracking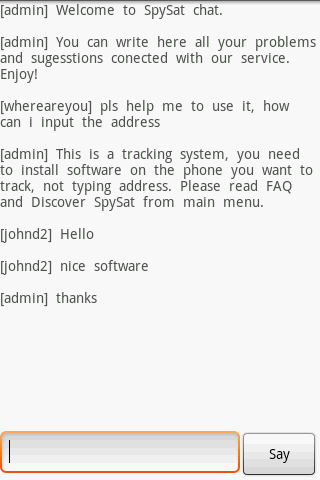 If you have any problem with Pro Spy GPS Tracker on your Samsung Galaxy Note 3 device you can use our on-line chat support for free !
Remember that all thing you need to do is to create free account on spysat.eu site and you can get free gps tracking solution with 24/7 support .
Setup screen is listed below: