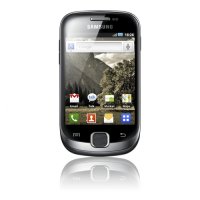 Professional GPS Spy for Samsung Galaxy Fit device
Pro Spy GPS Tracker is dedicated software for Samsung Galaxy Fit device that allows to to track position of the phone in real time.
This software can protect your car or your phone against theft. It is absolutely free solution and all you need is a phone with GPS and Internet connection.
Hardware
Convenient, compact Samsung GALAXY Fit makes the phone firmly in your hand. Smartphone has QVGA display 3.31 inches and 600 MHz processor, which will ensure efficient operation, even when running several applications simultaneously. Quick Office application you can view the documents, so that even outside the office or university you may have access to important files. By contrast, the AllShare makes the phone easy and fast way to connect to other devices. New models of Samsung GT-S5670 runs on Google Android OS 2.2 (Froyo). Among the many additional features such as function access to Google Mail, Google Talk, Google Maps and other Google applications. Smartphone offers enhanced functionality with social networking applications Social Hub that integrates contacts, messages, calendar entries, organizing, and improving communication with the environment.
Software
All you need to start tracking is to :

1. Download Pro Spy GPS Tracker from here
2. Run it and create free account on http://spysat.eu site
3. Define at least one device PIN and type it into Setup section
4. Press Home on your Samsung Galaxy Fit device button to go background mode.
5. Watch your position on http://spysat.eu site.
If you need detailed instruction - please click here: How to start GPS Tracking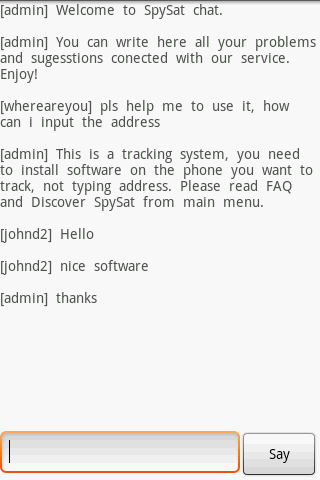 If you have any problem with Pro Spy GPS Tracker on your Samsung Galaxy Fit device you can use our on-line chat support for free !
Remember that all thing you need to do is to create free account on spysat.eu site and you can get free gps tracking solution with 24/7 support .
Setup screen is listed below: