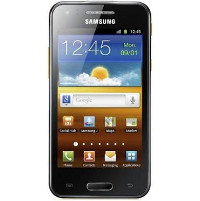 Samsung Galaxy Beam
Google Android
Samsung Galaxy Beam (GT-I8530) its specification does not throw knees. Dual-core 1 GHz processor, 768 MB RAM and 4-inch display, which unfortunately does not offer you the desired HD. But the real gem in this smartphone is integrated LED projector with 15 lumens brightness, which allows you to view almost any area of ​​an image with a resolution of 640 x 360 pixels. It can act as a projector, presentation equipment for display or projector coupled with a camera in real time. When fully loaded battery Galaxy Beam can in one of these modes to work for 3 hours. Since 4 years I have used HTC Touch HD and I changed it, I thought that to be happy is enough for me. Browsing the net, I accidentally came across a review Galaxy Beam, and after a few days, a courier arrived with the same in my house. All the apps, games so far work on it without any problems, is fast enough, the internet is fast. The magic starts when you turn on the projector, however, putting it on the floor-with charger / cradle from the set-on the ceiling, there are around 70-inch image, really in great quality for such a small device, I did not expect such quality.
SpySat Setup for Samsung Galaxy Beam device
Instalation steps
1) Download "SpySat" from Google Play - all you need is to type "spysat" in search engine of Google Play Store or use this link

2) After installing the program will be available on the phone menu under the name Synteo SPYSAT.eu
3) When you first start the program it will ask you for a login and PIN devices.

In the Login field you have to enter your login used to log on to the spysat.eu
PIN could be defined on this website during defining the device (Spysat/Configure - button under the map).
Remember that entered PIN on the website must be exactly the same as PIN entered in the setup program on your Samsung Galaxy Beam.
If you have problems, please refer to our FAQ
Here are some answers that you could be intereseted in:


To access the device management please click here
Here is the video tutorial
Screenshots of mobile software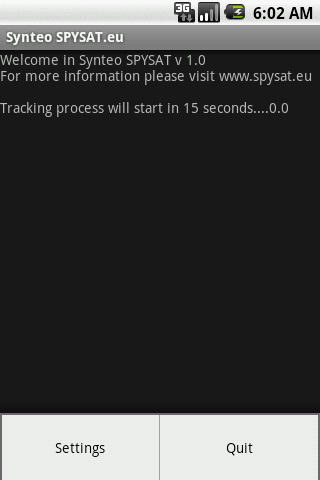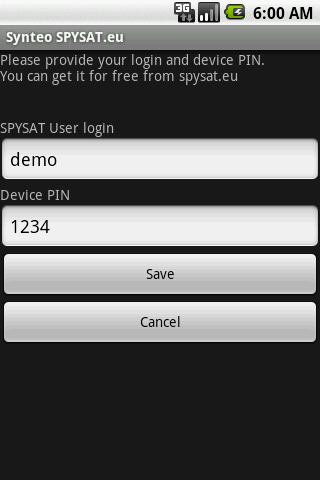 User expeirence and feedback about Samsung Galaxy Beam and SpySat
Check new Pro Spy Tracker for Samsung Galaxy Beam