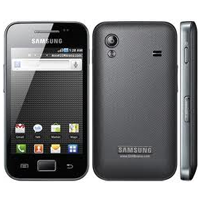 Samsung Ace
Google Android
The Samsung Galaxy Ace, is a smartphone manufactured by Samsung that runs the open source Android operating system. Announced and released by Samsung in February 2011, the Galaxy Ace is the successor to the Galaxy 3. We have this phone for almost 2 years and I can tell you a lot about him, the same good things. Pros: - After flashing CyanogenMod clogging problems virtually disappeared phone apki installed on the card. - Shoot at 640-480, so it's not so bad - Processor overclocked to 900 MHz, so nothing is cut. and on the phone, nothing happens. - Fast does not scratch at all, after these 2 years on it with five scratches and is visible under the light, it looks as if it were new, and not wore it in any pokrowcach etc., but normally in your pocket - Many times he fell, and nothing, no damage.
SpySat Setup for Samsung Ace device
Instalation steps
1) Download "SpySat" from Google Play - all you need is to type "spysat" in search engine of Google Play Store or use this link

2) After installing the program will be available on the phone menu under the name Synteo SPYSAT.eu
3) When you first start the program it will ask you for a login and PIN devices.

In the Login field you have to enter your login used to log on to the spysat.eu
PIN could be defined on this website during defining the device (Spysat/Configure - button under the map).
Remember that entered PIN on the website must be exactly the same as PIN entered in the setup program on your Samsung Ace.
If you have problems, please refer to our FAQ
Here are some answers that you could be intereseted in:


To access the device management please click here
Here is the video tutorial
Screenshots of mobile software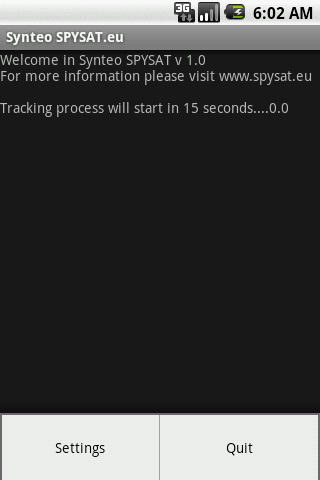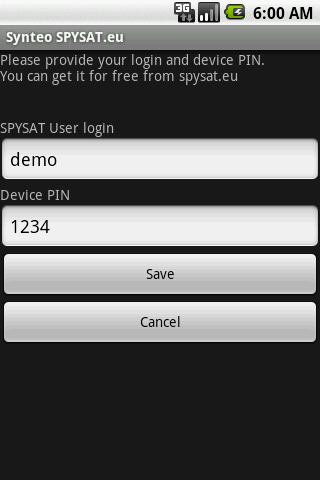 User expeirence and feedback about Samsung Ace and SpySat
Check new Pro Spy Tracker for Samsung Ace