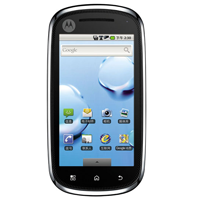 Professional GPS Spy for Motorola XT800 device
Pro Spy GPS Tracker is dedicated software for Motorola XT800 device that allows to to track position of the phone in real time.
This software can protect your car or your phone against theft. It is absolutely free solution and all you need is a phone with GPS and Internet connection.
Hardware
The Motorola XT800 expands the Milestone family of phones by the company. A dual SIM (GSM + CDMA) handset, the XT800 comes with dual standby and global roaming capabilities. The mobile phone utilizes the Android 2.1 (Eclair) platform to run its operations. This combination of dual SIM and Android platform is a first for Motorola. This Android device is powered by a 550 MHz processor that helps you in lag-free multitasking. The 3.7-inch display screen of the XT800 has a resolution of 480 x 854 pixels and is touch sensitive. On the back of the Milestone XT800 is a 5 megapixel camera with dual LED flash and auto focus capabilities. The phone camera lets you record videos at 1280 x 720 resolution, so that you don't miss out on capturing the special moments of your life. What's more, the XT800 enables you to playback the videos in 720p HD quality, so you can enjoy life in high definition.
Software
All you need to start tracking is to :

1. Download Pro Spy GPS Tracker from here
2. Run it and create free account on http://spysat.eu site
3. Define at least one device PIN and type it into Setup section
4. Press Home on your Motorola XT800 device button to go background mode.
5. Watch your position on http://spysat.eu site.
If you need detailed instruction - please click here: How to start GPS Tracking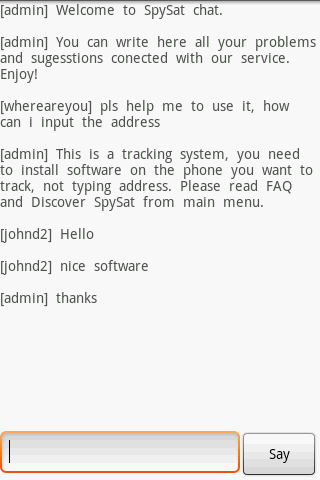 If you have any problem with Pro Spy GPS Tracker on your Motorola XT800 device you can use our on-line chat support for free !
Remember that all thing you need to do is to create free account on spysat.eu site and you can get free gps tracking solution with 24/7 support .
Setup screen is listed below: