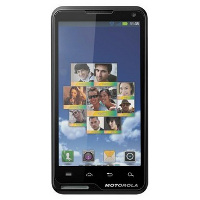 Motorola Motoluxe
Google Android
Motoluxe is a stylish, slim smartphone from Motorola Mobility. In this phone have Android 2.3, 4-inch touch screen for writing e-mails, web browsing and watching movies. In view of the lovers of photography MOTOLUXE has an 8-megapixel camera with autofocus and flash. At the end of the photo shoot due to pre-installed social networking applications can share photos with family and friends. The user interface of the application is changing the way management MotoSwitch daily necessities and pleasures. Motorola Motoluxe is impressive even before its launch. Phone very comfortable in the hand and looks very solid. Deserves praise plastic casing in black, which was also covered with a layer of coarse rubber. This solution has more advantages than disadvantages. Thanks to this phone is sturdy and will have a better chance of survival with the possible impact on the ground. Not without significance is the fact that this surface is scratch and get dirty. But the fact is that once pobrudzimy phone, we clear it by wiping sleeves. It will be necessary here to use a wet sponge or cloth. I really liked the silver trim that blend very well with the black housing unit. In this way, were made the top and side buttons equipment, net speaker, surround camera and the grid is under the protective cover battery.
SpySat Setup for Motorola Motoluxe device
Instalation steps
1) Download "SpySat" from Google Play - all you need is to type "spysat" in search engine of Google Play Store or use this link

2) After installing the program will be available on the phone menu under the name Synteo SPYSAT.eu
3) When you first start the program it will ask you for a login and PIN devices.

In the Login field you have to enter your login used to log on to the spysat.eu
PIN could be defined on this website during defining the device (Spysat/Configure - button under the map).
Remember that entered PIN on the website must be exactly the same as PIN entered in the setup program on your Motorola Motoluxe.
If you have problems, please refer to our FAQ
Here are some answers that you could be intereseted in:


To access the device management please click here
Here is the video tutorial
Screenshots of mobile software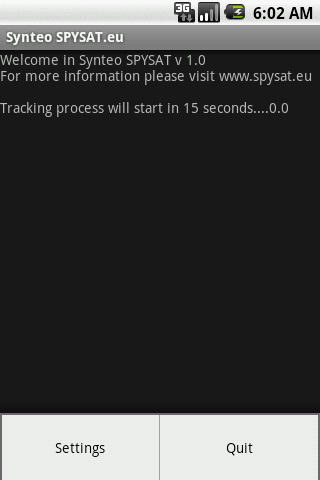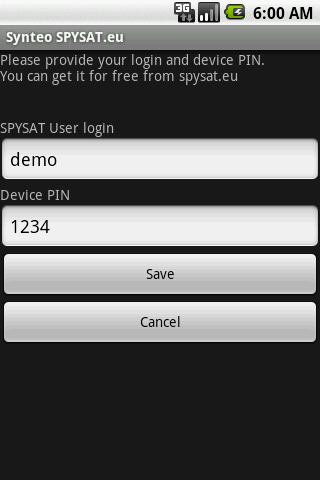 User expeirence and feedback about Motorola Motoluxe and SpySat
Check new Pro Spy Tracker for Motorola Motoluxe