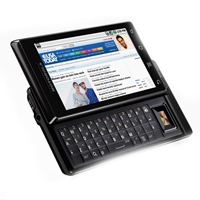 Professional GPS Spy for Motorola Milestone Droid device
Pro Spy GPS Tracker is dedicated software for Motorola Milestone Droid device that allows to to track position of the phone in real time.
This software can protect your car or your phone against theft. It is absolutely free solution and all you need is a phone with GPS and Internet connection.
Hardware
DROID by Motorola has a solid exterior, intelligent interior and is one of the thinnest full-QWERTY slider phones available. It is a no-fuss, high-tech, location-aware, voice-recognizing, over-the-air updating, multi-tasking machine. Packed with a 5 megapixel camera with dual-LED flash and a high-resolution capacitive touchscreen, DROID is the first phone to be released with Android 2.0 and Google Turn-by-Turn Navigation app. (otherwise known as the Motorola Milestone outside the USA.) Motorola screen is a beautiful thing. At the time of the year your 3.7 "display had the highest resolution on the market. Indeed impressive, the colors are very well reproduced (16 million colors!), And the visibility of the sun is hot. While I have some reservations about the touch function.
Software
All you need to start tracking is to :

1. Download Pro Spy GPS Tracker from here
2. Run it and create free account on http://spysat.eu site
3. Define at least one device PIN and type it into Setup section
4. Press Home on your Motorola Milestone Droid device button to go background mode.
5. Watch your position on http://spysat.eu site.
If you need detailed instruction - please click here: How to start GPS Tracking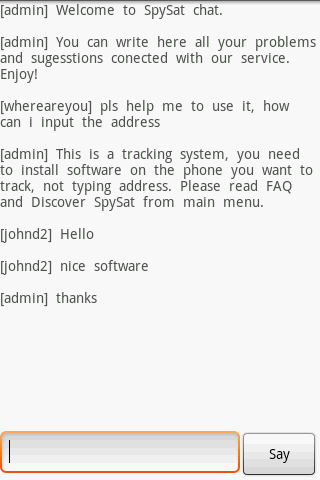 If you have any problem with Pro Spy GPS Tracker on your Motorola Milestone Droid device you can use our on-line chat support for free !
Remember that all thing you need to do is to create free account on spysat.eu site and you can get free gps tracking solution with 24/7 support .
Setup screen is listed below: