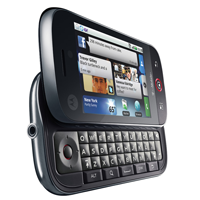 Motorola Cliq MB200
Google Android
The introduction of the Motorola CLIQ™, Motorola's first Android™-based handset, provides you with the opportunity to pursue your passion for open development. Get all the information you need to create breakthrough Android applications and reach millions of potential users worldwide. Phone looks very nice and solid, maybe not everyone will fall designe Motorola but I must admit this is one of the most beautiful furniture with Android. On the front of the phone shows 3.1 inch display on the find a speaker to talk, just below the row of sensors (light, proximity) that you can see just how exactly wpatrzymy on the right side of them is a white LED to indicate different events.
SpySat Setup for Motorola Cliq MB200 device
Instalation steps
1) Download "SpySat" from Google Play - all you need is to type "spysat" in search engine of Google Play Store or use this link

2) After installing the program will be available on the phone menu under the name Synteo SPYSAT.eu
3) When you first start the program it will ask you for a login and PIN devices.

In the Login field you have to enter your login used to log on to the spysat.eu
PIN could be defined on this website during defining the device (Spysat/Configure - button under the map).
Remember that entered PIN on the website must be exactly the same as PIN entered in the setup program on your Motorola Cliq MB200.
If you have problems, please refer to our FAQ
Here are some answers that you could be intereseted in:


To access the device management please click here
Here is the video tutorial
Screenshots of mobile software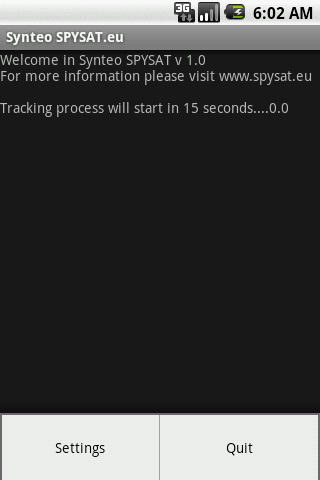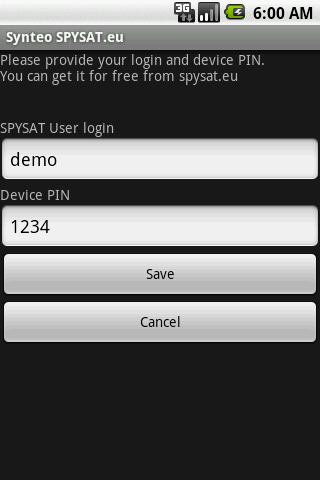 User expeirence and feedback about Motorola Cliq MB200 and SpySat
Check new Pro Spy Tracker for Motorola Cliq MB200