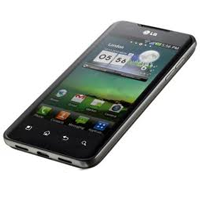 LG Optimus 2X
Google Android
The LG Optimus 2X is a smartphone designed and manufactured by LG Electronics. The Optimus 2X is the world's first smartphone with a dual-core processor and third phone in the LG Optimus-Android series. LG debuted the Optimus 2X on December 16, 2010 and the device first became available to consumers in South Korea in January 2011. Phone I have a couple of days and I'm really very surprised. The camera takes great pictures display is simply amazing. The screen gets dirty very quickly and because of that I am a stickler for such a little device that I always have tissues with me so it makes me problemu.Obudowa even though the plastic is really very good. In general, I can not believe that the strap on the back of an imitation metal. Games like GTA 3, Nova 3 or MaxPayne go very well at the highest detail.
SpySat Setup for LG Optimus 2X device
Instalation steps
1) Download "SpySat" from Google Play - all you need is to type "spysat" in search engine of Google Play Store or use this link

2) After installing the program will be available on the phone menu under the name Synteo SPYSAT.eu
3) When you first start the program it will ask you for a login and PIN devices.

In the Login field you have to enter your login used to log on to the spysat.eu
PIN could be defined on this website during defining the device (Spysat/Configure - button under the map).
Remember that entered PIN on the website must be exactly the same as PIN entered in the setup program on your LG Optimus 2X.
If you have problems, please refer to our FAQ
Here are some answers that you could be intereseted in:


To access the device management please click here
Here is the video tutorial
Screenshots of mobile software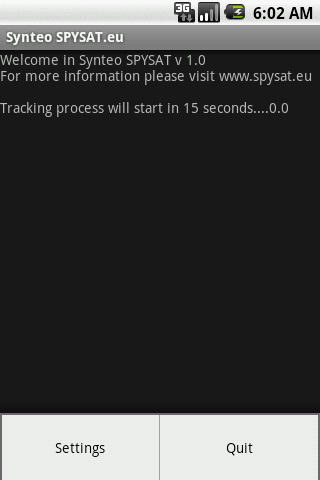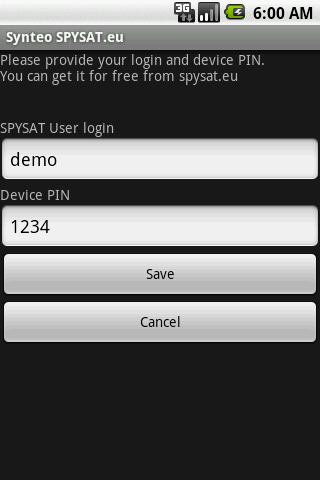 User expeirence and feedback about LG Optimus 2X and SpySat
Check new Pro Spy Tracker for LG Optimus 2X