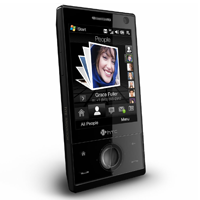 Professional GPS Spy for HTC Touch Diamond device
Pro Spy GPS Tracker is dedicated software for HTC Touch Diamond device that allows to to track position of the phone in real time.
This software can protect your car or your phone against theft. It is absolutely free solution and all you need is a phone with GPS and Internet connection.
Hardware
Re-defining the perception of advanced mobile phones… the HTC Touch Diamond™ signals a giant leap forward in combining hi-tech prowess with intuitive usability and exhilarating design. Featuring a sharp 2.8-inch touch screen housed within a stunning formation of brushed metal and flawless faceted edges, the HTC Touch Diamond is as beautiful to behold as it is to use. The phone that the picture seems to be sizable, it really is a small and handy. Perfectly in the hand, so that it can be operated with one hand. For Diamond the first thing that strikes the eye is a unique design - a combination of the previous black design with a series of touch and surface diamond-like enclosure. Mobile makes a great first impression - first, because after a few minutes of use, we find that the model used for the construction materials, but high quality, meet only an aesthetic role. Fingerprints and smudges are a real plague, which it does not pay to attack the cloth after a minute he comes back again.
Software
All you need to start tracking is to :

1. Download Pro Spy GPS Tracker from here
2. Run it and create free account on http://spysat.eu site
3. Define at least one device PIN and type it into Setup section
4. Press Home on your HTC Touch Diamond device button to go background mode.
5. Watch your position on http://spysat.eu site.
If you need detailed instruction - please click here: How to start GPS Tracking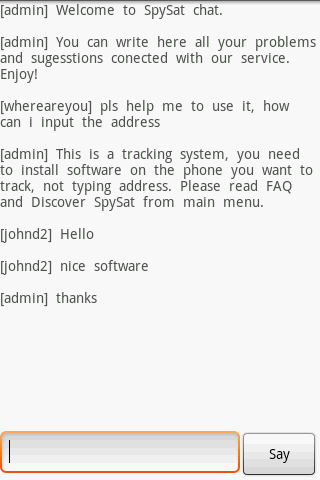 If you have any problem with Pro Spy GPS Tracker on your HTC Touch Diamond device you can use our on-line chat support for free !
Remember that all thing you need to do is to create free account on spysat.eu site and you can get free gps tracking solution with 24/7 support .
Setup screen is listed below: