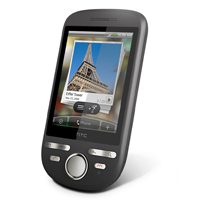 Professional GPS Spy for HTC Tattoo device
Pro Spy GPS Tracker is dedicated software for HTC Tattoo device that allows to to track position of the phone in real time.
This software can protect your car or your phone against theft. It is absolutely free solution and all you need is a phone with GPS and Internet connection.
Hardware
Your phone is by your side 24/7 and looks do matter. With HTC Tattoo, you don't just pick the look, you make the look, by designing your own personal skin for the phone. Next, you decide what really matters to you on your phone. So if you're into chatting, texting, and tweeting, you'll put all your communication widgets and apps right on your front screen. If you're into games, you'll visit Android Market and download all the games you want. Put them right on the surface - ready to kill boredom whenever it tries to come out. HTC Tattoo is the second smartphone with HTC Sense interface. It is designed on the basis of interviews with users and to see how to communicate with others. At its base lay three basic principles to be met by the smartphone: Matching to me - easily adapts to the needs and lifestyle of the owner, Always Close - provides fast, convenient contact with relatives and Discover the Unexpected - is positively surprising functionality and intelligent technology.
Software
All you need to start tracking is to :

1. Download Pro Spy GPS Tracker from here
2. Run it and create free account on http://spysat.eu site
3. Define at least one device PIN and type it into Setup section
4. Press Home on your HTC Tattoo device button to go background mode.
5. Watch your position on http://spysat.eu site.
If you need detailed instruction - please click here: How to start GPS Tracking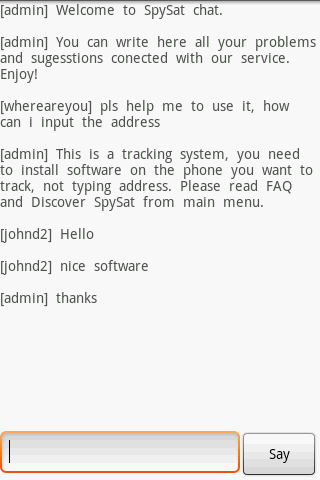 If you have any problem with Pro Spy GPS Tracker on your HTC Tattoo device you can use our on-line chat support for free !
Remember that all thing you need to do is to create free account on spysat.eu site and you can get free gps tracking solution with 24/7 support .
Setup screen is listed below: