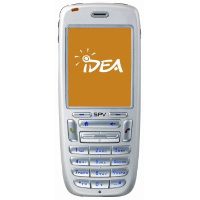 HTC SPV-C500
Google Android
Phone SPV C500 is a mobile phone that works through the Windows Mobile. C500 will see on the screen so familiar looking screen with a miniature Windows, you can also find a wealth of applications in a slim and elegant form. Noteworthy is the functional richness of this model with Bluetooth, memory card, a vivid screen, support for e-mail and built-in camera. Distinguishing feature phones equipped with systems of Windows Mobile is a simple synchronization with PC computers working under Windows, the USB connection used to sync via ActiveSync also lets you charge your battery directly from your PC. SPV C500 is one of the most successful phones that use Windows Mobile, which many users may be the best recommendation.
SpySat Setup for HTC SPV-C500 device
Instalation steps
1) Download "SpySat" from Google Play - all you need is to type "spysat" in search engine of Google Play Store or use this link

2) After installing the program will be available on the phone menu under the name Synteo SPYSAT.eu
3) When you first start the program it will ask you for a login and PIN devices.

In the Login field you have to enter your login used to log on to the spysat.eu
PIN could be defined on this website during defining the device (Spysat/Configure - button under the map).
Remember that entered PIN on the website must be exactly the same as PIN entered in the setup program on your HTC SPV-C500.
If you have problems, please refer to our FAQ
Here are some answers that you could be intereseted in:


To access the device management please click here
Here is the video tutorial
Screenshots of mobile software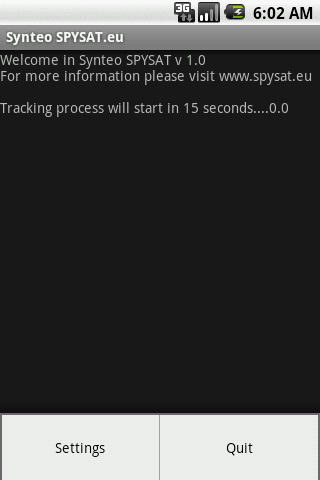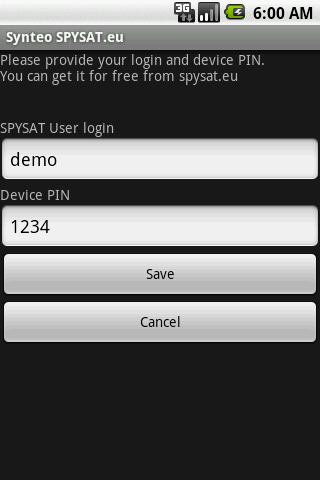 User expeirence and feedback about HTC SPV-C500 and SpySat
Check new Pro Spy Tracker for HTC SPV-C500