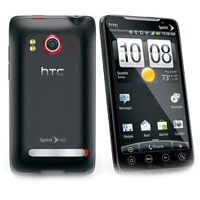 Professional GPS Spy for HTC Evo 4G device
Pro Spy GPS Tracker is dedicated software for HTC Evo 4G device that allows to to track position of the phone in real time.
This software can protect your car or your phone against theft. It is absolutely free solution and all you need is a phone with GPS and Internet connection.
Hardware
The EVO is powered by the Qualcomm QSD8650 chipset which contains a Snapdragon Scorpion microprocessor clocked at 1 GHz and an embedded Adreno 200 graphics chip capable of up to 22 million triangles per second. It features 1024MB of eDRAM which allows for a smoother experience with Android OS, applications, and the HTC Sense user interface. The device also features 1024MB of built-in ROM which is mainly used for the system software. EVO is great phone. LED, 1.3-megapixel front camera for video calls, Qualcomm Snapdragon processor with 1 GHz, 512 MB ​​RAM, 1 GB internal memory, microSD card slot and an HDMI port. Unfortunately, the HTC EVO will be available exclusively through Sprint, but maybe this summer you can also buy it through the popular auction site.
Software
All you need to start tracking is to :

1. Download Pro Spy GPS Tracker from here
2. Run it and create free account on http://spysat.eu site
3. Define at least one device PIN and type it into Setup section
4. Press Home on your HTC Evo 4G device button to go background mode.
5. Watch your position on http://spysat.eu site.
If you need detailed instruction - please click here: How to start GPS Tracking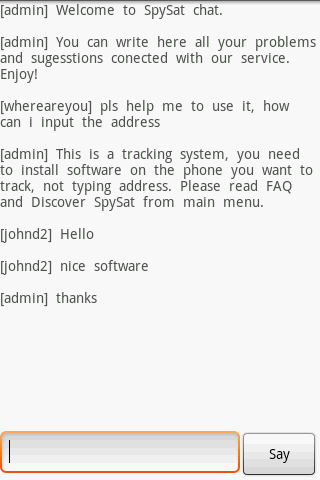 If you have any problem with Pro Spy GPS Tracker on your HTC Evo 4G device you can use our on-line chat support for free !
Remember that all thing you need to do is to create free account on spysat.eu site and you can get free gps tracking solution with 24/7 support .
Setup screen is listed below: