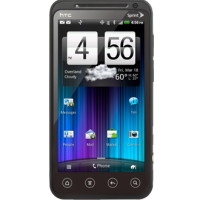 HTC Evo 3D
Google Android
Now your pictures have so much depth ileka┐dy time is it in myself, in fact. The HTC EVO 3D taking pictures, recording movies in 2D or 3D technology and watch them without special glasses. Innovative QHD screen 4.3 inch depth gives images and provides an incredible smooth video. We got him for a month. Poor battery. Flip the battery delivers unpleasant sensations in the form of scratching. Camera button got light play and "years" bit. The build quality leaves a bit to be desired. Overall my rating of this equipment is 8/10.
SpySat Setup for HTC Evo 3D device
Instalation steps
1) Download "SpySat" from Google Play - all you need is to type "spysat" in search engine of Google Play Store or use this link

2) After installing the program will be available on the phone menu under the name Synteo SPYSAT.eu
3) When you first start the program it will ask you for a login and PIN devices.

In the Login field you have to enter your login used to log on to the spysat.eu
PIN could be defined on this website during defining the device (Spysat/Configure - button under the map).
Remember that entered PIN on the website must be exactly the same as PIN entered in the setup program on your HTC Evo 3D.
If you have problems, please refer to our FAQ
Here are some answers that you could be intereseted in:


To access the device management please click here
Here is the video tutorial
Screenshots of mobile software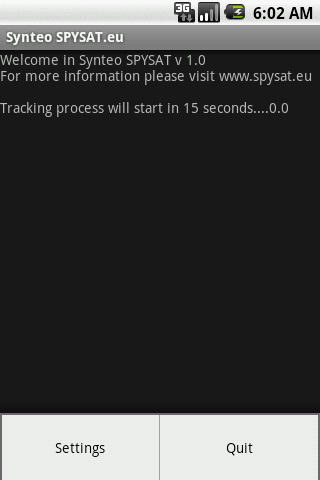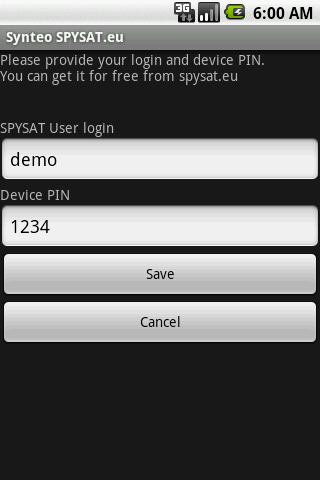 User expeirence and feedback about HTC Evo 3D and SpySat
Check new Pro Spy Tracker for HTC Evo 3D