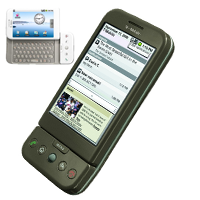 Professional GPS Spy for HTC Dream device
Pro Spy GPS Tracker is dedicated software for HTC Dream device that allows to to track position of the phone in real time.
This software can protect your car or your phone against theft. It is absolutely free solution and all you need is a phone with GPS and Internet connection.
Hardware
The HTC Dream (also marketed as T-Mobile G1 in the US and parts of Europe and Era G1 in Poland) is an Internet-enabled 3G smartphone with an operating system designed by Google and hardware designed by HTC. It was the first phone to the market that uses the Android mobile device platform. The phone is part of an open standards effort of the Open Handset Alliance. Please feel free to contact us if you have any problems with SpySat on this phone Pros: Wifi, QWERTY, GPS, Android, Lots of function keys Cons: Never go game, Android 1.6, characteristically distorted, one input for charging and headphones. Generally Sign in icon writing SMS is cool, but when it comes to this game is not at all comparable to the Orange San Francisco, or SE Xperia Neo V. Strange sliding QWERTY keyboard, but it can be.
Software
All you need to start tracking is to :

1. Download Pro Spy GPS Tracker from here
2. Run it and create free account on http://spysat.eu site
3. Define at least one device PIN and type it into Setup section
4. Press Home on your HTC Dream device button to go background mode.
5. Watch your position on http://spysat.eu site.
If you need detailed instruction - please click here: How to start GPS Tracking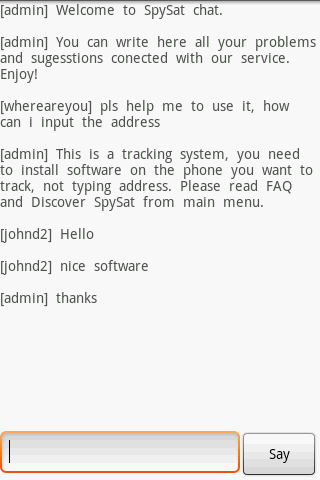 If you have any problem with Pro Spy GPS Tracker on your HTC Dream device you can use our on-line chat support for free !
Remember that all thing you need to do is to create free account on spysat.eu site and you can get free gps tracking solution with 24/7 support .
Setup screen is listed below: