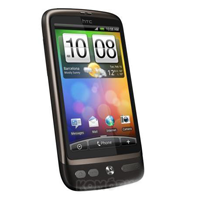 HTC Desire
Google Android
The HTC Desire (codenamed Bravo), is a smartphone developed by the HTC Corporation, that was announced on 16 February 2010 and released in Europe and Australia in the second quarter of the same year. The HTC Desire runs the Android operating system, version 2.2. Internally it bears a strong resemblance to the Nexus One, but differs in some features. High-end smartphone Taiwanese company operates under control, presented at the beginning of the Android version 2.1 with HTC Sense interface. Model, thanks to a powerful Qualcomm Snapdragon QSD8250 chip is one of the fastest (if not the fastest) smartphones on the market. There is a lot faster than the Motorola Milestone or HTC Legend. This is not all, because due to the large amount of RAM (up to 576MB) to the Desire can go ahead and launch a number of applications, and the system will continue to operate quickly and reliably. In terms of multitasking Android HTC comes out better than the HTC HD2, the system (Windows Mobile 6.5) loaded applications sometimes do not knead. Such situations we experience in the Desire, which is due to Google's system architecture.
SpySat Setup for HTC Desire device
Instalation steps
1) Download "SpySat" from Google Play - all you need is to type "spysat" in search engine of Google Play Store or use this link

2) After installing the program will be available on the phone menu under the name Synteo SPYSAT.eu
3) When you first start the program it will ask you for a login and PIN devices.

In the Login field you have to enter your login used to log on to the spysat.eu
PIN could be defined on this website during defining the device (Spysat/Configure - button under the map).
Remember that entered PIN on the website must be exactly the same as PIN entered in the setup program on your HTC Desire.
If you have problems, please refer to our FAQ
Here are some answers that you could be intereseted in:


To access the device management please click here
Here is the video tutorial
Screenshots of mobile software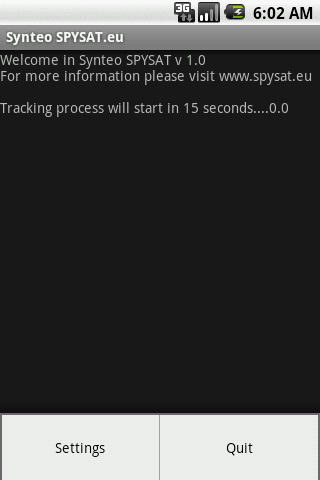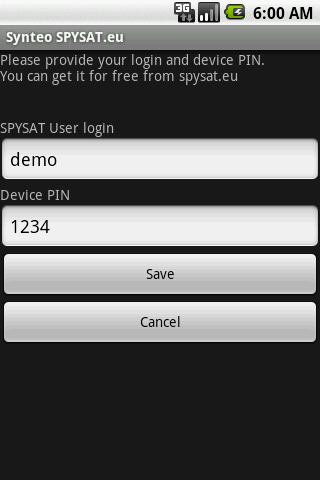 User expeirence and feedback about HTC Desire and SpySat
HTC Desire is a phone with top shelf. Although his time time has passed, you can tell that they still can be very easily used to track through SpySat. This phone can be purchased on the secondary market for several or tens of dollars, and its a very good suggestion for you to help yourself and others in targeting moving objects
Check new Pro Spy Tracker for HTC Desire