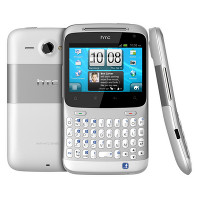 HTC Cha Cha
Google Android
Smarfon running Android 2.3.3 + HTC Sense 2.1 for Messenger and LCD / TFT 2.6 inches and a resolution of 480 x 320 pixels. Equipped with a 5.1 Megapixel camera and a GPS receiver.

I've had this phone for over 1.5 years and I decided to write about it a little bit, that would help others. I'll start with the positive can the parties. Definitely a plus in the same execution, no cracks in the housing, it is slim, made of good materials, very well written on qwerty keyboard, curved shape makes it easy to hold, screen-responds very well to touch. As for the interior of its operation is very intuitive, and although the screen-is quite small everything on it is legible, websites go very smoothly. However, this phone also has its disadvantages which, unfortunately, more and more I doskwierają. First of all, a small internal volume, still have to do chores in applications because there is no space on the phone, and unfortunately it does not help an additional memory card, because as we all know android is always "messes up" in some way system, another drawback is the battery, I charge the phone every day and a lot smsuję , some of the applications I use, sometimes look through something on the internet. Another drawback is the speaker, ringtones are poorly heard, and when it turns to the maximum sound that happens to him in some crackling sounds. Photos taken with the camera are of average quality, the phone is also sometimes a small jam. On the downside I have to assess the size of the screen-at the beginning it may not be a problem but sometimes when it turns out that all but phone service is using its size screen starts to scorch, additional applications in vertical orientation are supported but are really miniature because I personally spent a bit of time to find ones that are good and will be in landscape orientation. If you are looking for the phone to write text messages for example, can upload several applications from google play calling and the occasional use of the more advanced options are very good. However, if you would like to put it on the media, browse the convenience of different things, unfortunately, is not able to meet these requirements.
SpySat Setup for HTC Cha Cha device
Installation steps
1) Download "SpySat" from Google Play - all you need is to type "spysat" in search engine of Google Play Store or use this link

2) After installing the program will be available on the phone menu under the name Synteo SPYSAT.eu
3) When you first start the program it will ask you for a login and PIN devices.

In the Login field you have to enter your login used to log on to the spysat.eu
PIN could be defined on this website during defining the device (Spysat/Configure - button under the map).
Remember that entered PIN on the website must be exactly the same as PIN entered in the setup program on your HTC Cha Cha.
If you have problems, please refer to our FAQ
Here are some answers that you could be interested in:


To access the device management please click here
Here is the video tutorial about phone tracking setup in 2019
Screen-shots of mobile software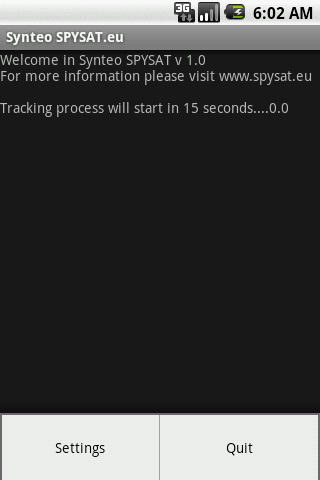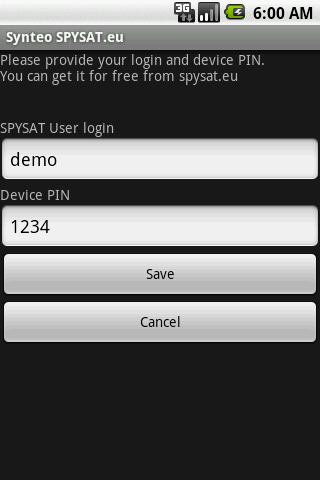 User expeirence and feedback about HTC Cha Cha and SpySat