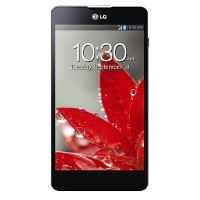 LG Swift L7 II P710
Google Android
I have had many Samsung phones, htc, nokia, sony. I bought out of curiosity LG. Maybe I'll start with the most important - defects. As for me, the tragic execution and quality plastics. Samsung is a pattern with him. Plays only 480p pity words. No light sensor. I had the reverberation time in the receiver (only in LG). The rest of the benefits - mostly my first android liquid. This phone just works. Battery probably the best I've ever had. Display needle. So worth the phone how much it costs. LG saves the execution. A matter of taste :) I think I will return to S Advance, because it was better executed. Anyway RECOMMEND.
SpySat Setup for LG Swift L7 II P710 device
Instalation steps
1) Download "SpySat" from Google Play - all you need is to type "spysat" in search engine of Google Play Store or use this link

2) After installing the program will be available on the phone menu under the name Synteo SPYSAT.eu
3) When you first start the program it will ask you for a login and PIN devices.

In the Login field you have to enter your login used to log on to the spysat.eu
PIN could be defined on this website during defining the device (Spysat/Configure - button under the map).
Remember that entered PIN on the website must be exactly the same as PIN entered in the setup program on your LG Swift L7 II P710.
If you have problems, please refer to our FAQ
Here are some answers that you could be intereseted in:


To access the device management please click here
Here is the video tutorial
Screenshots of mobile software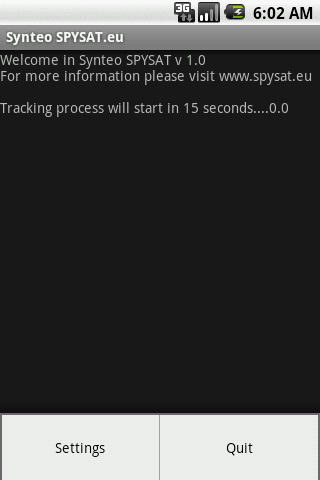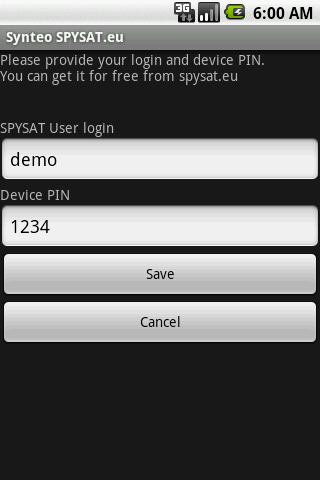 User expeirence and feedback about LG Swift L7 II P710 and SpySat
Check new Pro Spy Tracker for LG Swift L7 II P710