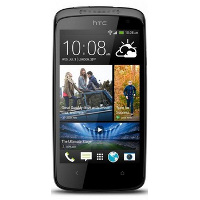 Professional GPS Spy for HTC Desire 500 device
Pro Spy GPS Tracker is dedicated software for HTC Desire 500 device that allows to to track position of the phone in real time.
This software can protect your car or your phone against theft. It is absolutely free solution and all you need is a phone with GPS and Internet connection.
Hardware
HTC Desire 500 is a smartphone with a quad-core processor clocked at 1.2GHz , HTC BlinkFeed screen assembly and function of footage - Video Highlights . With the 8- megapixel camera to and use of the HTC ImageChip , you can freely take pictures and videos in HD. Front camera with 1.6 -megapixel resolution can cope with doing self-portraits . The camera also has an auto smile capture , face detection , and the possibility of processing images using a variety of filters. It also allows for immediate sharing effects with friends, family and people that watched 's profile on your favorite social networks - without being tethered to a computer. Quick assembly footage , HTC Video Highlights will change the way we share with other exceptional for us at times . Automatically select photos and videos from one event or day, combining them into a 30-second show with background music . By working with professional sound engineers , the transition of individual photographs are matched to the tempo tunes , selected from the six themes. Everything is done to ensure professional results with audio- visual , a native of film production , without undue effort. HTC Desire 500 is equipped with a proven solution for HTC BlinkFeed . This feature allows you to view updates from social networks directly on the screen of your phone . It also allows access to the records of more than 1,400 media sources . The latest information is provided by some of the most well-known media companies in the world, and most recently the Polish . Equipped with a quad-core processor clocked at 1.2 GHz and 1GB of RAM , the HTC Desire 500 offers multitasking , fast web browsing and multimedia. By using microSD cards up to 64 GB, you can be sure that you never run out of space on the most important photos, movies , games and applications
Software
All you need to start tracking is to :

1. Download Pro Spy GPS Tracker from here
2. Run it and create free account on http://spysat.eu site
3. Define at least one device PIN and type it into Setup section
4. Press Home on your HTC Desire 500 device button to go background mode.
5. Watch your position on http://spysat.eu site.
If you need detailed instruction - please click here: How to start GPS Tracking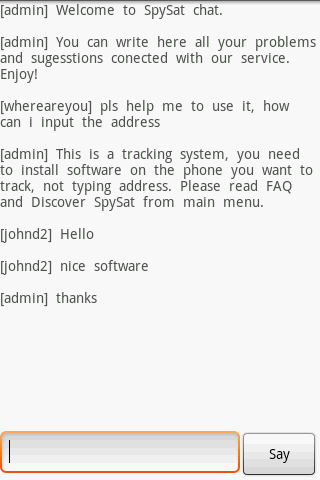 If you have any problem with Pro Spy GPS Tracker on your HTC Desire 500 device you can use our on-line chat support for free !
Remember that all thing you need to do is to create free account on spysat.eu site and you can get free gps tracking solution with 24/7 support .
Setup screen is listed below: